What skin tone will you use?
Lanbobyonson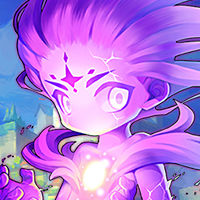 MapleStory 2 Rep: 1,735
Posts: 93
Member
This will be really useful for me and other people for what colour to make general transparent items as.
Also just interesting to know the diversity of all the maplers on the forums.
Sorry I didn't add in the other colours. I respect your decision to be green I just didn't want to make the poll too long.
What skin tone will you use?

113 votes

1

&nbsp

15%

(17 votes)

2

&nbsp

12%

(13 votes)

3

&nbsp

11%

(12 votes)

4

&nbsp

4%

(4 votes)

5

&nbsp

4%

(5 votes)

6

&nbsp

3%

(3 votes)

7

&nbsp

0%

(0 votes)

8

&nbsp

1%

(1 vote)

9

&nbsp

0%

(0 votes)

10

&nbsp

0%

(0 votes)

11

&nbsp

4%

(5 votes)

12

&nbsp

10%

(11 votes)

13

&nbsp

10%

(11 votes)

14

&nbsp

6%

(7 votes)

15

&nbsp

2%

(2 votes)

16

&nbsp

6%

(7 votes)

17

&nbsp

5%

(6 votes)

18

&nbsp

4%

(4 votes)

19

&nbsp

2%

(2 votes)

20

&nbsp

3%

(3 votes)