Check out the v16 1st Anniversary Update patch notes!

>> http://forums.maplestory2.nexon.net/discussion/45834
Shintons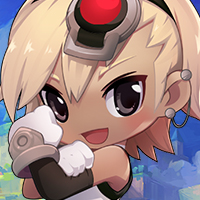 MapleStory 2 Rep: 620
Posts: 4
Member
edited

4:40PM

July 24, 2018
in Music
Since we're in beta and nothing's set in stone, how does everyone feel about the tempo situation? Personally, coming from a music background and composing on Mabinogi, I like the global tempo that they provided, where one tempo would affect all tracks. Mind you, Mabinogi was limited to 3 tracks per score, so I can see the difference in having an infinite amount of harmony tracks. But it's still convenient, especially when the scores you want to bring in start looking like this:
the many tempo changes in Chopin's Op. 66
This makes it especially difficult for me because I then have to waste more note real estate by adding in the
exact
amount of rests I need to slip a tempo change in there without disturbing the music, which sometimes, will have to be on the odd 32nd or 64th beat of a specific bar. This can result in upwards of 10 wasted notes on rests in sequences like
r2.r8r64t120r8.r

on
each harmony
.
Then again, this could be just me nitpicking at the 1% use case b/c most tracks won't have insane tempo changes.
tl;dr Tempo should be global, change my mind.
How do you like tempo?

10 votes

Individual, just the way it is currently!

&nbsp

0%

(0 votes)

A tempo in one track should affect all tracks!

&nbsp

100%

(10 votes)