Check out the v16 1st Anniversary Update patch notes!

>> http://forums.maplestory2.nexon.net/discussion/45834
Midboss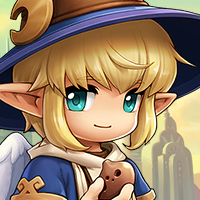 MapleStory 2 Rep: 3,340
Posts: 200
Member
edited

8:54PM

July 31, 2018
in Music
I noticed similar to when people are making outfits, when you are about to create a song on MS2 you accept an agreement.

Are the rules for creating music sheets in MS2 similar to outfit creation.

TL:DR Rules for creating outfits
- Do not steal other people's stuff
- Do not use outfits created by other companies/irl people (in the case for music, songs such as the song of storm or a song from BTS)
- No rated 18+ outfits /troll outfits

If a player is found using a song deemed illegal for MS2, will an mod/admin remove the sheet from being playable, or what is the repercussions?

From a guide posted on these forums a few weeks ago, they recommend going to musescore and coping the codes for songs there. Will this be not aloud when MS2 is officially launched?