Please do not send inquiries to the Forum Moderators and Community Manager Cuddles regarding forum name changes. Exceptions are only made if the forum name violates the CoC. Thank you for understanding.
[COMPLETE] Scheduled Maintenance - July 24th
NXACuddles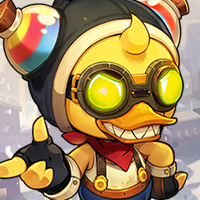 Maplestory 2 Rep: 68,525
Posts: 496
Administrator
We will be performing a scheduled maintenance on
Tuesday, July 24th
at
7:00 AM PDT
. During this period, game servers will be unavailable. We anticipate the maintenance to last approximately
3 hours
, concluding at around
10:00 AM PDT
.

- Start and End Times -
PDT (UTC -7): 7:00 AM - 10:00 AM
EDT (UTC -4): 10:00 AM - 1:00 PM
BRT (UTC -3): 11:00 AM - 2:00 PM
CEST (UTC +2): 4:00 PM - 7:00 PM
AEST (UTC +10): 12:00 AM - 3:00 AM, July 25th
Please note that the estimated length of time for each maintenance is subject to change without notification.
- What -
New Channels:

NA East: 21 East, 22 East (located on the West Coast)
NA West 21 West, 22 West (located on the East Coast)

We have added these channels to help us identify latency issues and better gather data about the server structure for when MapleStory 2 is officially released
We'd like to ask our North American players to please spend some time after the maintenance on Channels 21 and 22, so that we can get more information and make MapleStory 2 a better game

Additionally, we will be having an extra 24 hours of Mushking Royale this coming Saturday, as compensation for the erroneous early end to the event this last weekend:

PDT (UTC -7): 8:00 AM July 28th - 8:00 AM July 29th
EDT (UTC -4): 11:00 AM July 28th - 11:00 AM July 29th
BRT (UTC -3): 12:00 PM July 28th - 12:00 PM July 29th
CEST (UTC +2): 5:00 PM July 28th - 5:00 PM July 29th
AEST (UTC +10): 1:00 AM July 29th - 1:00 AM July 30th
The matches played during this period will count towards the Mushking Royale Weekend event prizes, and rankings will be preserved from this last weekend round.
Thank you for your patience.