VFM Introduction - Olujiwan
Olujiwan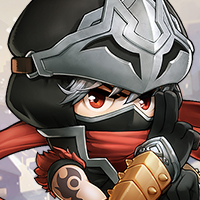 MapleStory 2 Rep: 7,450
Posts: 541
Forum Moderator
Hello Maplers!
Just figured I'd do a quick introduction for those of you who don't know me yet. You can call me Olu(jiwan) and, alongside my colleagues, I'll try and make the forums as good as they can be.
A bit about myself; I'm a 26-year-old graduating student and I love to play a game when I get the chance. Maplestory holds a special place in my heart because of nostalgic reasons and that's likely why I'll play until the servers go offline. I will likely main an assassin this time around, with a knight being my go-to alt character.
When I'm not working or moderating you can find me in the gym, at a bar hanging out with friends or playing other games. Other games I currently play are Dota 2, Fortnite and the occasional MMO itch until MS2 releases. My favorite game of all time is Final Fantasy IX! Separately from the moderating position, I find it important to enjoy the game with friends other good people in my own guild.
Should you have any questions, slide in my DM's on the forum or discord! I'll try my best to answer what I can when I can.
Ingame you can always ask for help too, but I might not answer when I feel like playing the game for myself
See you in Tria, Maplers!
- Olujiwan