FadingJade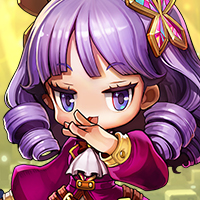 MapleStory 2 Rep: 2,905
Posts: 52
Member
J
a
d
e
'
s
C
u
s
t
o
m
C
l
o
s
e
t
!

Hey there, FadingJade here! I work as a professional 3D artist for games and cartoons, so Maplestory2's UGC System is right up my alley! It was probably the thing I was most excited about and had a lot of fun with it in the closed beta. This Thread will work as a place for me to post my custom UGC, tutorials and updates for everyone! Thank you for stopping by and taking a look!
♥
I play on the [NA - West] Server! I use the character FadingJade as my outfit designer! So remember to ★Star★ my name for awesome updates on outfits in game! I don't have very many things up just yet, but stay tuned for more outfits! A Reminder! If it's not sold by 'FadingJade' it is a stolen copy! Please don't support art Theft!
♥
I stream painting outfits I make, so feel free to check out these links to not miss them!
★Twitch | Twitter★





The amount of creativity MS2's community has shown throughout the year is amazing! With all the fun ways to design, create and play, we need to show off that talent! I will be holding a talent show for all creative maplers out there!

This contest will have two winners!
First Place: A Custom UGC Commission by FadingJade (Details to be discussed with the winner) OR $10 NX!
Runner Up: $10 NX!



★How to Participate!★


Take screenshots, videos, gifs and more of your creative masterpiece! It could be a new outfit you've created, an awesome home build, music you've made, and more! Feel free to be as creative as you want to be. Lets see everyone's fantastic talents!

The theme of the talent show is... CELEBRATION!

Each submission will be judged on Three categories! Creativity, Execution, and ~WOW~ Factor!

Submit your entry HERE!!!



★RULES★


1. All Submissions must be something you have created yourself, STEALING will not be tolerated whatsoever, and will result in immediate disqualification
2. Submissions may be requested to show evidence that you created it yourself, if you do not accept you will also be disqualified.
3. Submissions must all be taken IN-GAME on the Global MS2 Servers, you are welcome to edit your submissions with art and video programs.
4. Item UGC Submissions must have textures created by YOURSELF
5. Music submissions are encouraged to be original pieces.
6. Housing submissions must be your own creations.
7. Submissions may be image or video under 10mb
8. Offensive material will be disqualified
9. Be as creative as you like with your entry!
10. Have fun!



★Commission Request★


I have updated and streamlined my commission process so please read the following notes!
To Submit a commission request, please follow this form and fill it out clearly! Commissions are accepted and added to the waitlist once payment is received. If the waitlist is currently full, please keep in mind that I may not be able to accept your commission. I will let you know by email. Be patient as commissions are being fulfilled. If you have any questions, feel free to PM me on the forums, over twitter or on discord.

FadingJade#3159 | @Fading_Jade
NOTE: I will NOT accept friend requests on discord, please just leave a message and I will get back to you!

Commission Status:

[Open!]


Wait List:
1.
2.



★UGC Importing Service★


I am opening up an importing service for my UGC to other servers! (Non NA-West Servers)
If you would like a specific item I have already created on your server, please fill out this form! An Importing fee will be charged depending on the outfit and number of items so please fill out this form and I can get back to you about your request!



M

o

s

t

R

e

c

e

n

t








O

N

S

A

L

E


Lucid Boots [F]
Phantom Set [M]
Rose Knight Set [M/F]



Genos | One Punch Man



Alice the Valyrie of Fairy Tales | Force Of Will
Naofumi | The Rising of the Shield Hero
Pink Bean Punk
[Exclusive]
Vanellope Von Schweetz | Wreck it Ralph
Ragnarok Online | Priest
Sickly Sweet
Evan | Maplestory
]
Aran | Maplestory
Akame Ga Kill | Akame
High & Low | Uniforms
[Exclusive]
GranBlue Fantasy | Korwa
Maplestory | Phantom
Sailor Moon | Sailor Scouts
DreamyPajamas
[Exclusive]
Yuno Gasai | Mirai Nikki
Fire Emblem: Awakening | Robin
PlugSuit Asuka
Kaori Miyazono | Pink Dress
Ordinal Scale | Kirito
Orchestra Conductor
Rose Castle Collection
Cozy Cotton Candy
[Exclusive]
Demon Lord
Warm Knit Sweater
Cozy Green Tie
[Exclusive]
Daily Style
[Exclusive]
Kaori Miyazono Uniform
Sweet Tooth Collection
Card Captor Clow Book
Okami Amaterasu
A fantastic commission for a humanized kimono outfit based off of Amaterasu from the Okami Games!
Angelic Buster
Based on Maplestory's Angelic buster! Dress and shoes combo! My favourite part is the little wings!
Urban Wear
Based on Mabinogi's Chillin' Urban Outfit!!! Its one of my favourites! So I just had to make it!
Orchid & Lotus
Commander Twins Orchid and Lotus from Original Maplestory!
Lucid Lachelein
An outfit based off of Lucid from the Original Maplestory!
Pretty in Pink
A pink themed Lolita Dress! One of my favourites...!
Luxury Uniform
Based off the 'Confident Luxury School Uniform' from Friendstory in the Original Maplestory!
Dragon Robe
Based off of the 'Dragon Robe' Lvl.30 Warrior Overall from the Original Maplestory!
Pirate Top
Based off of the 'Pirate Top' Lvl.80 Thief Top from the Original Maplestory!
Mercenary Outfit
Requested by a friend based off their OC! A tough mercenary!
Cargo Jacket
Based off of the Cash Item 'Military Cargo Jacket' from the Original Maplestory
Blue Pajamas
Comfy Blue PJ's for some sleepy adventures!
Silly Couples..!
This one was just for fun. Haha!
Tutorials, Resources & FAQ




♥FAQ♥


What Programs do you use?
Photoshop, Paint Tool Sai, Maya, Mudbox and Substance Painter!

How do you get the Model in the corner of your streams?
I'm viewing it in game! Cropping a screen capture of the game on top of my drawing program.

How do you get your model to update automatically?
I make sure that when I make my textures, I am saving my template to the original image the game has generated for me. Please check out the UGC Basics Tutorial!

How much are your commissions?
My commissions are based on complexity! Depending on how detailed and how many items you want to have commissioned, the prices will vary! Feel free to send me a message if you have an idea and we can chat about it ♥♥♥



♥Resources♥


Custom Guide Templates made by Me! Feel free to use them!

Striped Shirt Reference Files [PSD + SAI]





♥Tutorials♥


I have made a few videos for people to watch, hopefully its helpful for anyone who wants to make custom UGC for MS2! ♥




Thanks for Looking!
Leave a message below about what you think! Any suggestions on what to do next are also welcome!
♥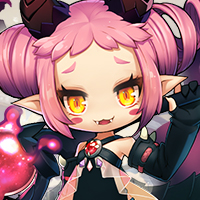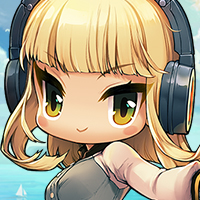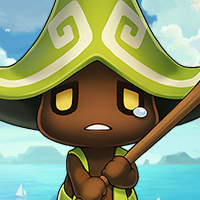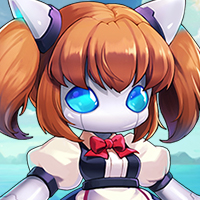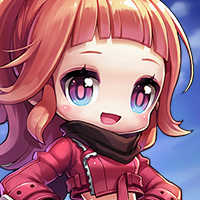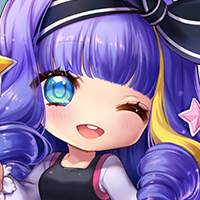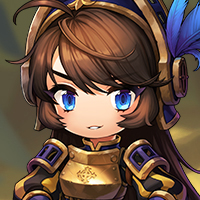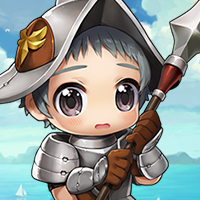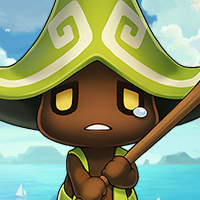 and 65 others.