Hello there! Rat Tax Inside
Gailrin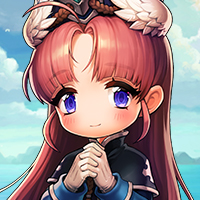 MapleStory 2 Rep: 1,445
Posts: 31
Member
I'm a bit of an older gamer in my 30s who enjoys wholesome gaming! I have two rat girls and a ton of plants I grow. I also paint in my free time, and read comics. I'm not really a lewd person and enjoy the company of really nice people!
One of the things I've always loved about the Maple Story games is how satisfying it was just to occasionally log on, demolish a screen full of cute little pigs, and play with friends without obsessing about endgame!
One of my Plants
One of my fur babies.
I really love to paint, and love watercolor like paintings!
Feel free to ask me any questions! ^^