Overn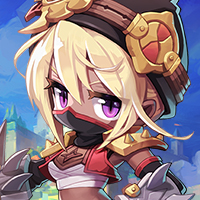 MapleStory 2 Rep: 1,005
Posts: 42
Member
Because the Forums seem to be in a bit of an Uproar now that the CBT has ended.

Another question: I can kinda Understand why the previous CBT players would automatically qualify for another CBT.. considering there may still be a stress test. But they understand that said players would be burnt out after the first test and likely wouldn't want to play again until official release. I understand they might still want to work out a few kinks in controller support, test further gameplay without the Cash Shop.. and maybe give more players an opportunity to see if they'll enjoy the game.

After all, as far as I know.. All features in the CBT are free so that they can be tested unrestricted. Some players might want to do something that is unavailable in KMS2, but might not get the opportunity in the official release when pricetags litter everything.

If there is another CBT, everyone who is allowed in.. I'd say it'd be nice to not only look for what can be improved upon a game that's already been out for years.. but what can be added to it, before the point where you'll have to really work to give such feedback.