Please do not send inquiries to the Forum Moderators and Community Manager Cuddles regarding forum name changes. Exceptions are only made if the forum name violates the CoC. Thank you for understanding.
ChillBear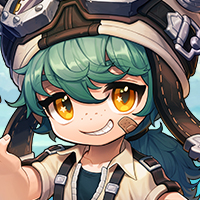 Maplestory 2 Rep: 5,690
Posts: 292
Member
Thought I'd share my build I'm using at level 50. Nothing special in the way of mathematics, just look at the screen for bigger damage numbers. This looks bigger than other stuff.
I dumped left hand side of the tree at 50 then put points into Electric skills. Electric > bullets IMO. Put my points into crit rate because the advanced stats are confusing and Attack goes up the most with points into crit rate. Flawless logic.
New build:
Old Build: