ishJJx3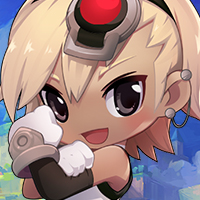 MapleStory 2 Rep: 1,760
Posts: 49
Member
We all have our own Maple stories, experienced in different ways. Maybe it was the memory of you and your best friend grinding and PQing every day all summer. Maybe it was the first time you died on the boat to Orbis. Maybe, it was that one time you were begging for mesos and somebody gave you 50k, and you actually thought you were rich.
My first memorable experience was Lv 26 me, playing the MapleStory beta in 2004. My friends and I heard about there being a huge boss,
Balrog
, in the deepest part of
Sleepywood
. Back then, Ossyria didn't even exist yet. The most prestigious area was Sleepywood, the highest class level was second job, and the strongest monster was Balrog.
We went on a 3-4 hour journey through the Ant Tunnel, past the drakes, and tactically over the tauromacis and taurospear. After several failed attempts, we finally made it to
The Cursed Sanctuary
. I must have took over 100 pictures, just in awe of such a cool looking monster.
But the Balrog wasn't the best part. There was a guy there. He was AFK, standing on a safe platform. He was level 70, and had full warrior gear. He was holding the
Doombringer
, a level 70 two-handed sword. I thought it looked SO cool, I couldn't fathom it. There wasn't much information to look up at the time, so all I could really do was look at him in awe. 11 year old me was fangirling over a high level AFK in an MMORPG beta. But later, I found out what the weapon was, and that it was only properly wielded by Fighters. Crusaders. Heroes.
And it was that day that I knew-- I wanted to be a Hero.
Enough about me.
What's your first Maple story
?