Zarozian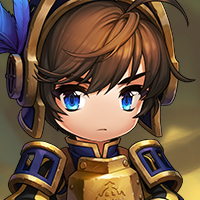 MapleStory 2 Rep: 3,520
Posts: 421
Member
This video and song right here accurately describes the consistent mood of our discord and its people:
Hey man! Getting tired of all those rules and strict policies that prevent you from being yourself and expressing your thoughts and opinions while fearing that you will trigger someone and get banned from their server or just hating on you cause they want moral superiority?! O _O
Well join us then~ We're really chill and we got no rules, you will probably find people similar to yourselves who can actually discuss topics normally considered taboo cause most people are too immature and overly sensitive to handle it. O 3O
Although we've pretty much discussed everything we possibly can on it, so we're just being random at times and just really lowkey chill = w=
So yeah right this way please if this sounds like something that interests you:
https://discord.gg/UwjcWTt
ALSO JOIN IF YOU ARE A HUGE FATE SERIES FAN!
IF YOU PLAY FATE/GO ADD ME! I GOT HERACLES WITH HIS CRAFT ESSENCE!
And if you play Warframe and other games too and watch anime and read manga. We got something for everyone in here.
I just put this song here cause I really like it. Makes me feel like dancing too!
What are you waiting for! JUST JOIN! ;D
https://discord.gg/UwjcWTt