Please do not send inquiries to the Forum Moderators and Community Manager Cuddles regarding forum name changes. Exceptions are only made if the forum name violates the CoC. Thank you for understanding.
Class that can Move and Attack
Soulbinder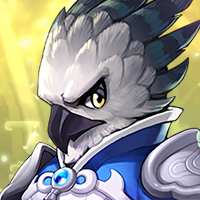 Maplestory 2 Rep: 610
Posts: 6
Member
edited

4:33PM

April 28, 2018
in Classes
Which classes can Move+Attack at the same time? Also, are there any classes that can Jump+Attack at the same time?

I remember in Maplestory 1 that Bowmasters could use Hurricane while moving around and jumping too. Can Archers in this game do that too?
Which class can Move while repeatedly attacking?

19 votes

Berserker

&nbsp

58%

(11 votes)

Knight

&nbsp

5%

(1 vote)

Wizard

&nbsp

5%

(1 vote)

Priest

&nbsp

0%

(0 votes)

Thief

&nbsp

5%

(1 vote)

Assassin

&nbsp

16%

(3 votes)

Ranger

&nbsp

0%

(0 votes)

Heavy Gunner

&nbsp

11%

(2 votes)