Olujiwan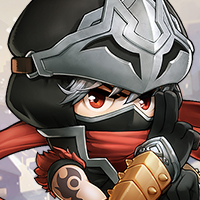 MapleStory 2 Rep: 7,450
Posts: 544
Forum Moderator
Welcome to the Zealous Guild thread. A European Maplestory 2 guild.
Zealous
Zealous is a European PvX guild. As our name suggests, we are devoted to whatever we set our mind to. This means we can promise you a fun and engaging experience at a high skill level in both PvE and PvP scenes. We won't categorize ourselves as
hardcore
, but we most always find ourselves among those that do.
Zealous
is here to create a
care-free environment
where you can relax, even when pushed to your limits. A guild that can provide the intense group play you have been waiting for and simultaneously be your go-to place to relax and hang out.
Zealous Leadership Roster
A guild is only as strong as its entire roster. These are the people that make sure we are always up and running.
The roster can and will expand over time, officers will be responsible for their respective main class and raids.
Guild Master:
Olujiwan
Officer:
Keeno
Officer:
Mors
Officer:
Pepperblok
Currently we have 25 slots filled with members who can play the game on headstart launch date 1/10. However, there are already over 30 members once we hit launch. In the first week, it is possible to get to 40 members instead of 30 by leveling the guild. If you feel you are one of the first 30 members who can help level the guild, you may still apply.

Knight:

High


Berserker:

High


Wizard:

High


Priest:

Low


Ranger:

Normal


Heavy Gunner:

Normal


Assassin:

Low


Thief:

Normal


Runeblade:

High



Mining:

Normal


Ranching:

Normal


Foraging:

Normal


Farming:

Normal


Smithing:

Normal


Handicrafts:

Normal


Alchemy:

Normal


Cooking:

Normal





As of writing, the amount of slots available to a guild are very limited in Maplestory 2, and as such we will have a set of requirements for potential guild members.
1. All members are 18+
While we realise that acting like an adult is by no means related to your age, we do feel the obligation to adhere to the 'care-free' part of our community. This includes being able to talk about all topics without having to worry upsetting someone.
2. Activity
We prefer players who are able to join us on a regular basis. We intend to be competitive with other guilds, and to do so we will need our members to be reliable. Activity is an important factor in reliability. As such, we expect members to be online during evening hours at least 3-4 times a week.
3. Discord
We don't necessarily require you to have a microphone, but highly value those who do. If you absolutely refuse to use one, at the very least be able to listen to others for group content.
4. Pre-Launch Requirements
The first 30 members of the guild will need to see the following apply to themselves:

1. Level 50 within 'headstart' of the game, or at the very least, 5 days.
2. A trophy count of 300 within 48 hours of reaching level 50.
3. Daily donation (100k) and check-in in guild window in-game.

These may seem harsh, but most all of these will happen naturally if simply playing the game. The only real push factor here is reaching level 50 as soon as possible. Reason being that we need to level the guild as soon as possible, which will happen faster with active members.

PLEASE NOTE; You can still be accepted if you cannot be as active during launch, but will need to wait for the extra slots to open up from leveling the guild!
If all of the above applies to you, please visit our
Discord
and apply there or use the following format and reply in this thread.
IGN – Your in-game name. Please change your discord name to this as well. 
Age 
Country of Origin 
Main Class – Your first to 50, priority class.
Secondary Class – Your alt account or preferred secondary character.
Activity – What does your gaming schedule look like? And how many of those hours are MS2 bound?
Trophy Count – Not necessary for first few weeks of launch
First 30 – Are you able to help the guild level quickly during the launch week? 
Why us? and, why you?

However, exceptions enforce the rules. Do you believe you belong with us but are not meeting the criteria; visit us on
Discord
!
Happy Mapling and see you in-game!
- Olu