Please do not send inquiries to the Forum Moderators and Community Manager Cuddles regarding forum name changes. Exceptions are only made if the forum name violates the CoC. Thank you for understanding.
Namelesskami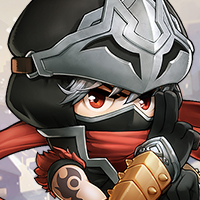 Maplestory 2 Rep: 1,530
Posts: 40
Member
Hellooooo Maplers!
It's Hump day and I'm sure a lot of you couldn't be happier
Remember to try out the NPC Personality quiz for Road to closed beta. I'd love to see what everyone got so make sure to post a picture below. One day closer to close beta and the excitement is building to say the least.
Happy mapling,
Nameless Kami