Bad Drawings Turned Into Works of Art!
FugginNugget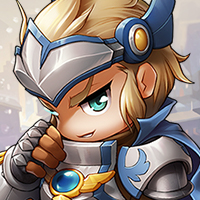 MapleStory 2 Rep: 905
Posts: 15
Member
Seeing as there's so many talented artists on these forums, I came up with this whack idea!

Members of the community shall post random drawings coughed up on paint or any other drawing platform. Then those that wish to turn it into a masterpiece can do so in their own time and repost the new drawing.

Don't know why, but I just appreciate people who can draw. Especially since my artistic skills are top notch terribad.

Preferably would be nice to see MapleStory relevant content, but hey, pretty sure anything will look better than mine. ¯\_(ツ)_/¯

Not really a competition. Just want to admire the variety and creativity!