[Graphics] Missing Animation from Badge
Khongi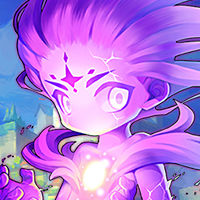 MapleStory 2 Rep: 805
Posts: 40
Member
Item:
Fish Bone Fishing Badge
Bug:
All animation is missing from the Fish Bone Fishing Badge.
As pictured above, the badge is suppose to have (1) a circling swimming fish animation, (2) a watery ring around the chair and (3) a bubbling bubble animation (as shown in the shop when clicked) but when equipped the animations are missing, it's just the chair and rod.
I have other fishing badges (not the new starlight conch one however) and those animations are working so it looks like it's just this badge which it is broken.... but check the starlight conch one just in case that is broken too.
EDIT: unsure if it matters but this is broken on the OCE server.