My problem with dungeon caps and other content.
ZekeNazari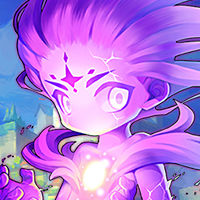 MapleStory 2 Rep: 1,030
Posts: 9
Member
For a game that revolves around dungeon clearing, the cap makes it hard to progress especially for those who fall behind after breaks.Also, some players who are new have a hard time finding party members and struggle to clear new content and progress. I don't find much to do after i'm capped out. I'm not a fan of the quest system that essentially has me feeling like i'm doing a daily chore, albeit i'm sure they're people who disagree. I feel like the game needs to have other forms of progression for players who aren't into the repetitive dungeon runs, perhaps grinding on mobs?
I had such high hopes for this game at first, but unfortunately it's nothing what I've expected and personally doesn't fit my taste...

This is just my view, but i'd like to know if the community feels the same way? Agree, Disagree and why?