[MECHANIC] Level 60 to Blackshard Nexus
Pizzaroll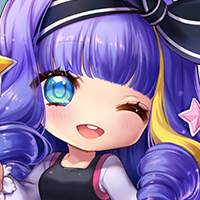 MapleStory 2 Rep: 530
Posts: 6
Maple Guide
This guide will help you progress towards BSN (Blackshard Nexus) and future content!
Written by Pizzaroll (EU)
1. Introduction
The goal of this guide is to provide you with a neat overview of how to progress from level 60 to Blackshard Nexus and future content in Maplestory 2 with the Awakening update! I will tell you about pets, lapenshards, gemstones, and gear progression.
I write a lot of guides for my guild (Mirage in EU ♥) and decided to mix some data and guides together into this progression guide for all to use.
If you have feedback, questions or just want to chat: don't hesitate to let me know!
Disclaimers:
1. The game changes, this guide might not. I will try to keep this guide up to date for as long as possible, but make sure to check when this guide was last edited, especially after maintenance just happened, to determine if the guide is still trustworthy!
2. I often write too much, therefore I will also provide TL;DRs (Too Long; Didn't Read) for most topics if you want quick information.
Table of Contents
Introduction
Level 60 to 70
Gemstones
Pets
Lapenshards
Gear Progression
Sources
Version Management
2. Level 60 to 70
You have reached level 60? Congratulations! To continue your journey in maple 2 towards BSN, these are my recommendations of things to do until you reach level 70:
Lvl 60 Maple Navigator box.

When leveling, you continuously unlock rewards in the Maple Navigator. At level 60, you can claim the 'Elite Adventuring Gear Box', which gives you a full set of +10 lvl 60 Epic gear! This is enough to immediately get you into your first level 60 HDs (Hard Dungeons), which you will need to do for gear, upgrade materials, and Lapenshards.
Which lvl 60 epic set you get doesn't matter: the only difference between them is the way they look. This is not the case for lvl 60 the legendary sets!

Job Rank.

When you reach level 60, you can accept your job rank increase! This set of quests will unlock the rank 2 skills of your class, which are really powerful. I recommend completing the rank up asap to make the rest of the content easier.

Also make sure to do all the other lvl 60 quests: they give you lapenshards which you will need for the Eye of Lapenta 4-player dungeons (aka RGB dungeons) and the BSN raid.

Final stretch to lvl to 70.

When you have completed your job rank quests, you will want to level up to get up to 13 rank 2 skill points (the remaining 3 you get when you clear the Frostpillar Temple, Madrakan Spire and Pink Bean raids). There are multiple ways to do this, based on your preference:
1) Fishing and performing. Not the fastest option, but the least effort option. You can level up in this way if you prefer to AFK for your levels. Just use an auto-performance or auto-fishing voucher and watch the exp roll in. You can even spend merets to extend the auto-performance/-fishing up to 8 times, with a possible total of 24 hours of extra AFK time!
2) Running instances. Since you got the lvl 60 equip box, you can start running the lvl 60 HDs. Completing these gives a nice amount of exp and if you don't mind running with less than 13 rank 2 skill points, this is a fairly relaxed way of leveling to 70.
3) Hunting World Bosses. Done correctly, you can get from level 60 to level 70 in only 30 minutes. If you do WBs (World Bosses) without preparation, you can do this in an hour or two.
For fast wb leveling, you will need:

Cooking rank 12. Rank 12 unlocks the kebab, rank 8 the tea, and rank 4 the stew. Please note the cooldown on these items: 22 hours is no joke!


Preferably an exp coupon that increases your exp gain from defeating monsters.




Optionally a house buff that increase your exp gain from monsters by a few %.



A list of when and where the world bosses will spawn. World bosses stay for 5 minutes if not aggroed and up to 30 if aggroed. If you can clear around 5 of one boss before moving on to the next one, you will get to lvl 70 in ~30 minutes.
At the moment, the Europe server uses following wb rotation:
xx:05 Baum Tree - Lo and Moomoo
xx:15 Frostheart - Griffin
xx:25 Trinian Crossing - Griffina
xx:35 Beachway 111 - Giant Turtle
xx:40 Ellua Riverside - Alpha Turtle
xx:45 Twilight Moon Castle - Lernos OR Neuron DNA Research Center - MK 52 Alpha. MK 52 Alpha is gaining popularity lately.
xx:55 Ludari Arena - Amadon
Tip: Use chat commands like /nextchannel, /nextchan, /prevchan, and /cc 1, /cc 2 etc. out of combat to quickly switch between channels!
3. Gemstones
To further increase your damage: earrings, necklaces and rings can have sockets unlocked in which you can put up to 3 gemstones each, for a total of 9 gemstones. At the moment, the best accessories to socket are level 50 and 60 epic and legendary and lvl 60 ascendant accessories. They all have different values and effects: I won't go into depth on accessories here, because we are talking gemstones
.
How to get gemstones and gemstone dust?
tl;dr Three sources of dust and gems: Stellar Glass in Tria, guild shop, HDs. Stellar and guild boxes: dust of your choice. Boxes from HDs: gems or dust of your choice.

Currently, there are 3 ways to get gemstones each week:
1) Every week, you can go to Tria and buy up to 5 Stellar Glass from Cheri Ring (see img) for 200k mesos each and craft them into Gem Dust Chests with 1 Stellar Glass and 10 Obisidan Essences. Obsidian Essence has a chance to drop from any mob you defeat. These dust boxes are bound to character and let you select 200 dust of your choice upon use.


2) Every week, you can buy up to 20 Small Gem Dust Selection Boxes from your guild shop (see img), if your guild unlocked this shop. Each box costs 15 guild coins, totaling to 300 coins for 20 boxes, the boxes are character bound, and each box lets you select 15 dust of your choice.


3) Each time you receive rewards from any HD (both lvl 50 and lvl 60), you also get a Gemstone/Gem Dust Selection Box (see img). This box is character bound and lets you select either a T1 (Tier 1) gemstone of your choice, or 60 dust of your choice.



In total, each week you can get 1,000 dust from Stellar, 300 dust from the guild shop and 1,800 dust or 30 T1 gemstones from HDs.
How to upgrade gemstones?
tl;dr Move gemstones across chars on your account to upgrade gems: dust is char bound, gems are not. One char: 23 weeks to T10 9 gems. One 3:1 rotation (= 4 chars): 9 weeks to T10 9 gems.

If you take a T1 gemstone and go to the UI (User Interface) that let's you upgrade gems, you will see it costs a combination of different colored dust to upgrade the gem. In the img below, you can see which gem requires which color dust to upgrade. The trick with upgrading gems is: even though the boxes and dust are character bound, the gems from the boxes are not. This means that you can move the gems across your characters within your account, use the dust on these characters to upgrade the gem, and move the upgraded gemstone back to your desired character.


I took five scenarios and calculated how long it would take you to get enough dust for 9 T10 gems. In each situation, I substracted 9*60 dust from HD boxes: this is where you get your 9 gems you want to upgrade from.
a) 1 character, Stellar dust, 1x Guild shop, 15 HDs. Takes 23 weeks.
b) 4 characters, Stellar dust, 1x all Guild shop boxes, 60x HDs. Takes 9 weeks.
c) 4 characters, Stellar dust, 4x all Guild shop boxes, 60x HDs. Takes 8 weeks.
d) 7 characters, Stellar dust, 1x all Guild shop boxes, 105x HDs. Takes 6 weeks.
e) 7 characters, Stellar dust, 7x all Guild shop boxes, 105x HDs. Takes 5 weeks.

Data on gem dust from the official maplestory 2 website, regarding the Progression Improvement Update of 26 Apr 20192: maplestory2.nexon.net/en/news/article/46300/progression-improvement-update
How to use gemstones?
tl;dr Gems require accessories (earrings, pendants, and rings) with sockets. Three sockets cost 27 zero sockets of the same accessory.

As mentioned before, you need sockets to put your gemstones into. So let's talk about unlocking sockets on your accessories.
When you get a pendant, earring or ring, it starts with 0 sockets (or more if you are lucky). If you now want to unlock, let's say, up to x sockets, you would need the accessory you want to unlock the socket on, having x-1 unlocked sockets, and two accessories of the same type to use as upgrade materials, also having x-1 sockets unlocked. In addition, each unlock of a socket costs crystal fragments. The crystal frag cost can be lowered with the prestige rank 60 'Socket Efficiency' perk.
Example: lvl 50 absolute pendant with 1 socket unlocked --> want 2 sockets. Get two additional absolute pendants with 1 socket and use these as material to unlock the 2nd socket on the desired pendant.

With this knowledge you can calculate how many accessories (with zero sockets) you will need to get one three socket accessory:


1 three socket costs 3 two sockets.
3 two sockets costs 3*3 = 9 one sockets.
9 one sockets costs 9*3 = 27 zero sockets.

As mentioned before and as you can see in the img below, the 'Socket Efficiency' prestige rank bonus reduces the amt of crystal frags required to unlock sockets.


The base prices for epic, legendary, and ascendant accessories are as follows:
Epic: 200 crystal frags for each unlock.
Legendary: 400 crystal frags for each unlock.
Ascendant: 600 crystal frags for each unlock.
With this, you can determine the total (base) cost to unlock three sockets:
Unlocking three socket: 1*(base price)
Unlocking 3 two sockets: 3*(base price)
Unlocking 9 one sockets: 9*(base price)
Total: 13*(base price) fragments to unlock a three socket with 27 zero sockets. For epic this would be 13*200 = 2,600 crystal frags for example.
Which gemstones to use?
tl;dr 102 accuracy for Frostpillar, Spire, and PB = 1 or 2 accuracy gems. In general: rest main stat gems.

This is really dependent on class and your build. In general, you would want around 102 accuracy for everything before the RGB dungeons and more for the RGBs and BSN. This requires most people to use T10 2 accuracy gems, or 1 accuracy gem and the Infernog's Bane souvenir house buff (giving 6 accuracy and 500 health), Kandura's Pendant (7 acc), one of the DD belts (3 or 4 acc) etc. For most classes, the remaining sockets should be socketed with main stat gems, but again this depends on your class, build and even instance (for Frostpillar you do more dmg with offense gems for example).