CMKyrios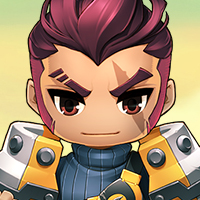 MapleStory 2 Rep: 4,375
Posts: 388
Administrator
With the wave of new adventurers having joined us in Maple World after the nefarious Infernog fell from the sky and the new looming threats surrounding the Lapenshards emerged, now more than ever the grizzled heroes of our world need to put in their due diligence to guide rookies through their journeys. While there existed many guides for MapleStory 2, we're now looking to consolidate all of that information in a single place where brand new Maplers can easily find what they need to take on their next challenge!
SUBMISSION DATES
Contest ends on July 3, 2019 at 11:59:59 pm Pacific Time.
HOW TO ENTER
Entrants must construct a guide which instructs others on how to perform a task or progress their character in MapleStory 2. Some examples on this might be a class guide, music guide, dungeon guide, gemstone guide, pet guide, enchanting guide - and that's just to name a few!
Entrants must submit a guide in the newly appropriated
Player Guides
section of the official MapleStory 2 forums.
- Please attach one of the following tags to your guide:
[CLASS], [MECHANIC], [LIFESTYLE], [PVE], [OTHER]
. For example, a guide on gemstones would be
[MECHANIC] Gemstones and you!
- Guides must, to the best of their ability, explain the subject that the player is trying to cover.
Please try to focus on a single subject in your guide, as opposed to making a universal guide
.
- Guides can be existing resources, provided you are the original author and they are reformatted to look and read well on the official forums, and are up-to-date. Please do not publish another player's work, as doing so will disqualify you from the current and future events.
- Multiple players may cover the same subject. This will not affect scoring. But, for the record, distinguishing your guide may impress the judges!
- We are only looking for text guides - please do not submit video entries. You may add videos as additional resources, but anything core to your guide that's in a video should also be explained in text form.
- Please only submit one (1) guide. You're welcome to write as many guides as you want (and we encourage it!) but for the purpose of the contest, we'll only accept one.
If you win, your guide will have their guide will be pinned in the section and featured in a news post!
Entrants must include the following information in this thread after their submission:
- In-game Name
- Server
- Link to guide post & it's name
JUDGING CRITERIA
- Explains the topic well - 85%
- Looks and reads well - 15%
PRIZES
4 winners will receive the following:
- 2500 Red Meret
- Forum Title: Maple Mentor
- x1 Shiny Golden Weapon Box
All submissions
that meet the judging criteria and contribute to the betterment of spreading knowledge to our MapleStory 2 community that don't win will still be awarded:
- 500 Red Meret
- Forum Title: Maple Guide
Read the official rules here >>
http://forums.maplestory2.nexon.net/discussion/45575/
This discussion has been closed.