Silverk's Atelier [Free gift update!]
Silverk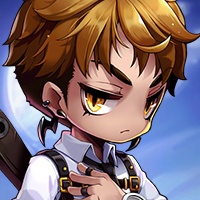 MapleStory 2 Rep: 610
Posts: 18
Member
Hello! I am silverk and i play in the EU Server, I am a active videogame player (almost an addict) I come to offer you a UGC design service so that you can see the person that the best ideas you can have for me will be great to make them come true, feel free to ask me all your doubts (I will not charge for that) and I will gladly answer them, if you are also a Creator and you think I can help you, you can also go to me without any problem!
Regards!
UPDATE - Last Work
Pokemon's character cosplay - Latifa
Yunas Cosplay - Mystril
Nascar's style cap Pride Zerk! - Pride /NA East server
Hanumaru Outfits - Knoll / Na East server
Stellar mage! - Tagome / NA East Server
Bloody savage! - Nekron / EU Server
Fuurikazan Request! Guild's Uniform - South American server
1.- Man Uniform
2.- Girl Uniform
3.- Monk Unisex
4.- Mecha Tech Fuurikazan
4.5 - Asymetrical suit variable
5.- Night dress
6.- Formal Night Agent Fuurikazan
Espise - SA server / Fisherman Japanese vest
Flautress - NA West Server / Black Heels
Goby - NA West Server/ Full custome and face
Buhrd - NA west / School idol dress (shirt and skirt)
Full Suit Duke's Family
urara's Dress (seven Witches) - Sharpo / NA East server
Alpaca jumper
Full Suit Duke's Family
Can download it here!! CLIKCLICK free ads relax
Rainbow Dragon ZERK!