Krausbart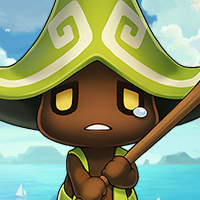 MapleStory 2 Rep: 630
Posts: 11
Member
Hello everyone.
I'm a returning player on the EU server and I was wondering about what has changed while I was gone. I thought about just logging in an see for myself but I was immediately overwhelmed by a lot of messages like for example: "BUY A STICKER HERE" "CHECK OUT SKY FORTRESS" "CLICK THE JOB RANK BUTTON".

These notifications didn't really motivate me to actually start playing and I just closed the game after looking at my guild as I was surprised to see I was still in one even after not playing for multiple months. Sadly, of the 40+ members none have been online for 40-160 days. So there's no one who can help me there.

Therefore I came here to the forums where people can actually help me out. :-)

Firstly, the time I stopped playing was when the 10 party size raids were added. I remember that I couldn't participate in them for one or another reason and doing Fire Dragon and Labyrinth for 300+ times with nothing else to do I simply got bored and stopped playing MS2.

But this has been more than half a year ago so I'm thinking that there must be so much more to do now. And in addition old game mechanics like the useless crafting and farming system have now a probably useful purpose now, right?

While I have multiple characters already, namely a Wizard, Berserker, Knight and an Assassin with GS between 3500 and 4200. I was thinking about simply making a new characters and act like I'm playing for the first time again. The new Striker seems cool.

Or would that be a bad idea as this game always seemed beginner unfriendly and with all the new content the gap betweem me and the established players would be even bigger?

Should I mabye join another guild again? The people from my first and second guild all stopped playing while I was still active. The people from my third stopped playing while I was inactive so I'm not sure if I'd like to try a fourth guild for now.

Hmm... I seem to be rambling on so I better just stop here.
So what would you guys recommend me on doing to get back in and which things which were added and changed should I look out for? I couldn't find an up-to-date guide but maybe there is one somewhere?