Need Help - Quest Aria of the Frozen heart 7/14
Roubachof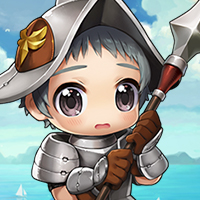 MapleStory 2 Rep: 400
Posts: 5
Member
Hello everyone,

I have a little problem i need to drink the Burning breath to go to the glacial Canyon for a quest but i already used one and didnt work.
Now i dont have any left. In the quest its written i can get another bottle of Burning Breath, "go to Surmany in Crystalfrost wall". But when i go there i dont know what to do ?
Someone know how to make a new one ?