NXACuddles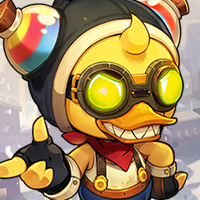 MapleStory 2 Rep: 69,405
Posts: 517
Administrator
Hey Maplers!
What a ride this journey has been between Closed Beta and Official Launch for MapleStory 2. Many Maplers have noticed that I have been MIA from our official community channels. This is because late last year I was placed into a new role that focuses solely on social media for all MapleStory branded channels. The holiday seasons were a really busy time for the game, and it was challenging with the new responsibilities while awaiting a replacement CM. I totally have the "Community MOMager guilt" and it personally hurts me that I wasn't as present as I had been before. TT.TT
Removing the social media related task from the CM roles will have so many positives for our Maplers. Previously, CM responsibilities included social media strategy for the game they represent and communication with Maplers (reporting and following up on issues, livestreaming new content, and so much more). These are two very different roles which stretched CMs super thin, making it more challenging to focus on player interaction. The newly restructured CM role will help them build stronger communication with Maplers and giving them more individual attention.
As of now I am passing the torch of Community Manager to Kyrios! Please welcome him with open arms and show him the same kindness and warmth you have shown me. I will still be present working side by side to get him acclimated to his new role. Moving forward, please direct your forums, discord, and in-game concerns to him and our awesome VFM Team who has been so helpful during this transition!
You can get to know CM Kyrios here >>
http://forums.maplestory2.nexon.net/discussion/45269
As a seasoned vet of launching new gaming communities, each one has been a unique and special experience. Putting in long hours, wearing so many different hats…The launch for MapleStory 2 has been one of the most rewarding experiences I have ever had in the gaming industry. We had so many fun times together from popping into houses randomly, sporting unreleased mounts/fashion/emotes, randomly turning Maplers into giants in Tria, forcing Maplers to pose for ridiculous elaborate shots on social, to the insanity of Discord whenever we @eveyone...
These are fond memories I will always treasure!
I am opening up my DMs on my Twitter page for those of you who are interested in having any of your events, contests, or content promoted for our official Maple brand social media pages! Please reach out to me if you are interested!
You can follow me here >>
https://twitter.com/tehcuddlebox
Love,
Grandma Cuddles <333