I Prophesied MS2's Economic Death
Strobe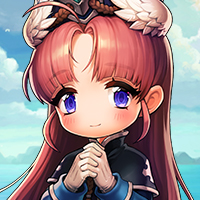 MapleStory 2 Rep: 890
Posts: 26
Member
For anyone that is interested in understanding entirely why MS2 died, here is the post where I prophesied why this game would collapse because of a lack of fail-safes in the economy:
forums.maplestory2.nexon.net/discussion/comment/84797/#Comment_84797
I also made a thread going further into this topic here:
forums.maplestory2.nexon.net/discussion/34770/add-exclusive-tradeable-cosmetics
My insights can be applied to any new MMO that you might see in the future. I thought I should post this just in case some people do not fully comprehend what happened to this game. Let me be clear,
this game did not collapse because it is a "crappy" game
. This game died because Nexon willfully allowed the economy implode. I also find it odd that the majority stakeholder of Nexon, Kim Jung-ju, is now selling off the company after this game was maliciously released to a global audience.
Whatever the reasoning, I do not care. Just remember that MMOs are inseparably tied to economic reality.