NXACuddles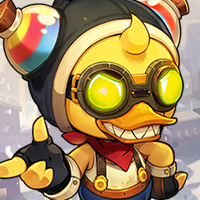 MapleStory 2 Rep: 69,515
Posts: 520
Administrator
February is all about romance! In this edition, we want our Maplers to create destinations and homes fit for couples who want to get away and have some special alone time. It can be Valentine's Day themed, a beautiful vacation island, a lovely park, a restaurant... We leave it up to you!
DO NOT DELETE YOUR HOUSES AFTER SUBMITTING FOR THE CONTEST Q.Q!!!!!!!!
SUBMISSION DATES
Contest ends on February 27th @ 11:59 PM PST
HOW TO ENTER
1. Jump into the housing system and design a Romantic themed house!
2. Take screenshots of your home! You can submit up to 5 total screenshots.
Keep in mind that ONLY cropping is allowed. Do not edit your images with effects and illustrations.
3. Submit a screenshot(s) of your house in this thread along with the following:
- In-Character Character Name
- Server Name
- Very brief description of your concept (please no more than 300 words >.<)
NOTE: YOUR ENTRY MUST BE A SCREENSHOT FROM THE NEXON AMERICA SERVICE.
SUBMISSIONS FROM OTHER SERVICES WILL NOT BE ACCEPTED!
Here are some pro tips on how you can take nice screenshots:
First, you need to set your hotkey to remove the game's UI. Go to Options > Controls > then set your key for Hide UI.
Now you can turn off your UI so your screenshot can be super clean!
Next hit "Free Camera"!
Drag that pesky "Free Camera" UI to the far bottom left or right of your screen.
This is so you can crop it out of your submission.
JUDGING CRITERIA
Creativity and Uniqueness – 50%
Construction and Design – 50%
PRIZES
Up to 10 total winners will receive the following items:
- Star Architect Insignia
- Modern Cafe Furniture Package
- Lovely Angel Heart Mount
- Safety First Choco-chicky Name Tag
Read official rules here >>
http://forums.maplestory2.nexon.net/discussion/45066
This discussion has been closed.