Dying game with a plan in 3 months? REALLY!?
Sando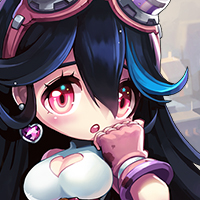 MapleStory 2 Rep: 795
Posts: 10
Member
Nexon clearly showing that the game population is slowly dissapearing. We went from 60 to 28 channel. The justification for that ,was that the game became "stable". And here we are again cutting down 10 more channels going down to 18.
Feels like there should be an alarm going off at Nexon...The population can be only so patient... Band aid fix after baid aid fix... it just shows that Nexon has no immediate solution and the best they can do is patch one thing and let the game rot.
They have tested maple story 2 in korea and china and in those market the game aint doing that well either... what makes them think it will be better in global with almost no fix...
Then they go on about how they are gonna fix the game in 3 months??? Will there even be a game after 3 months?
I know that not everybody uses steam to play the game but its still a good visual presentation on how the game is declining quickly
https://steamcharts.com/app/560380
Feels like i see a trend from steamchart. Ms2 keeps losing half their playerbase each month. If this goes on ,only about 250 player is going to remain when they implement their famous "plan"
I feel that nexon is gambling that their "plan"will bring back players... they are dead wrong. Nobody likes to play catch up after 3 months +++ away. There is so much issue with the game that it makes really feel like a chore then a game.
I think most are in my shoes saying the game is super boring but the friends we made in the game keeps us going. I have like a little static group of friends i play with and they are the only reason why i ever log in but these past few days we have spent more time playing League of legend or Overwatch then Maplestory 2.
We are just tilted by how expensive chaos onyx are and that we grind on all our alts and clear cpap to fail a +12/13.
The lack of ways to get legend weaps time gate us too hard