NXACuddles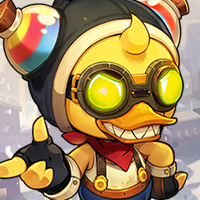 MapleStory 2 Rep: 69,515
Posts: 520
Administrator
Love is in the air... and who wants to be dateless and forever alone during Valentine's Day? Here's your chance to get a date for Valentine's Day with a Joddy Squad member in the "Date a Squaddie" contest!!
SUBMISSION DATES
February 5th - February 12th
PRIZES
5 winners will be selected to win the following prizes:
1 hour in-game date with a Joddy Squad member on February 14th
(You can run dungeons, just sit around and chat, whatever you desire on this special occasion!)
A surprise gift from your Squaddie date
Special photos of YOUR CHARACTER using the special GM free cam taken by CM Cuddles
(You can use them for your social page, wallpapers, decorating, whatever you wish!)
Here are some examples of free cam shots used in maps:
HOW TO ENTER
1. Check out each of the Joddy Squad Members that you can date and learn about them in the description! Pick a Joddy Squad member!
Be sure to pick a Squaddie you can commit to meeting up with!!
Kuriie
Sabidy
CaptSugarSpice
Dear
Cuddles
2. Write a poem, make a card, create artwork, a sculpture… ANYTHING to woo any Joddy Squad member! Be creative!
3. Post your submission on this thread with the following information:
- IGN
- Server
- Name of the Squaddy member you wish to date
- Time you are available for your date PDT time on February 14th
Winners will be announced on February 12th and asked to provide their Discord IDs via PM to CM Cuddles. The winners will be invited to a Discord chatroom to sync up with their dates and be sent their prize photos.
This discussion has been closed.