Please do not send inquiries to the Forum Moderators and Community Manager Cuddles regarding forum name changes. Exceptions are only made if the forum name violates the CoC. Thank you for understanding.
Petition: Automatically zoom out camera in arena
ShineMagical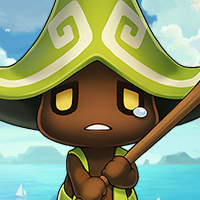 Maplestory 2 Rep: 780
Posts: 26
Member
Even if your camera settings in game are set to max zoom distance, in the arena the camera is zoomed in a little. Thus you need to zoom out at the start of every arena round, and if you forget to zoom out you're at a noticeable disadvantage. This is really annoying and makes a big difference in PVP.


Please fix this thanks.
Do you want this change?

2 votes

Yes

&nbsp

100%

(2 votes)

No

&nbsp

0%

(0 votes)