(NA-E) ♡ Sweetie AKA Cherries ♡ Social ♡
Cuddly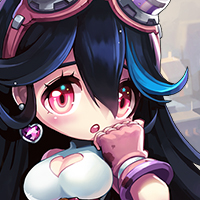 MapleStory 2 Rep: 720
Posts: 10
Member
♡ Server: NA East
♡ Staff: For guild merges, recruitment, or anything, contact Kagematsu#8914, Cuddly#1999, Lillie#9796, Pyonni#2346
♡ Guild: Cherries (Sweetie)
♡ Type: Social, Casual, LGBTQ+ Friendly, Events
♡ Requirements: DANK MEMERS who are also active yis
♡ Description: Sweetie is a casual guild formed pre-head start, focusing mostly on the social aspects of the game, such as forming strong bonds and having fun as a family while still progressing in the game.
We have an active Discord with events, including contests and regular movie nights. Say goodbye to all those sour people--here is your sweet escape! Anyone ranging from new to the game to veterans, as well as of any sexuality, gender, or species (looking at my chads) is welcome here~
♡ Link:
https://discord.gg/hYs9ydE
Join our sweet family now for exclusive giveaways~!
ALLIED WITH THE QUEENSTOWN GANG, MEMORIE (SQUID SQUAD), AND IVALICE. THANK YOU BABIES WE LOVE YOU!!!