NXACuddles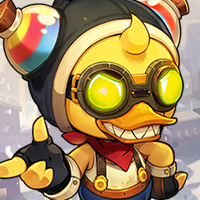 MapleStory 2 Rep: 69,405
Posts: 517
Administrator
Late post for the forums! Read up Maplers!
Dear Maplers,
As noted in our
last blog
, we are transitioning to a blog schedule based on need rather than a set weekly cadence. Today we have news to share that relates to a more immediate topic: Toad's Toolkit and its replacement.
Toad's Toolkit was an experiment that we felt addressed our community's concern about the speed of gear progression. We took this direction, along with adding Adventure Dungeon reset counts, after reviewing community feedback.
Today, we see that with the multitude of in-game activities currently present in the game, it appears that completing Hard Adventure Dungeons could be a daunting task to complete within a week.
To ease this concern, after Toad's Toolkit ends on
January 31st
, we will also remove the Adventure Dungeon reset counts. Instead, we will add the new
Dungeon Delight Event
which will grant Double Drop for clearing Hard Adventure Dungeons. This event will run until the
end of March
.
Details
The following will end January 31st:
Toad's Toolkit will no longer drop from Hard Adventure Dungeons.
Existing Toad's Toolkits will expire.
The Adventure Dungeon reset count per week will be reduced from 1 to 0.
The following will begin January 31st:
Dungeon Delight Event starts, granting Double Drop for all Hard Adventure Dungeons. This event will run until the end of March.
We recognize that this is a temporary adjustment until more permanent changes can be introduced through the new feedback initiative mentioned in our last blog.
While some players may actually prefer this event, we know that this is not a perfect solution to fit the needs of all players, especially those who have been completing all 60 Hard Adventure Dungeons weekly. We recognize that with this change, it will now take half the time for you to complete dungeons and get the same amount of rewards (except for Normal/Hard Adventure Bonus Boxes and mesos) as you would have gotten completing 60 Hard Adventure Dungeons previously.
We acknowledge both the pros and cons of this change. However, we remain hopeful that the topics we bring to the table through our feedback initiative in February will alleviate the problems the game is facing and resolve many of your concerns.
Thank you for being patient with us. See you in game!
Sincerely,
LAMBCOOK