Clearing the solo dungeons
Doowdoow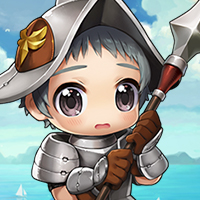 MapleStory 2 Rep: 930
Posts: 22
Member
I was wondering if anybody has already cleared the new solo dungeons. I have a gear score of 5751 and I'm having an extremely hard time with the two dungeons that are available for me. The first one (Nairin) I can do until round 3, with the second one (Ordeal) I die within seconds, lmao. I know that practice is needed, but the bosses hit me so hard that I can't keep up with (the cooldown of) potions.
They say that a gear score of 4500 is needed, so I was hoping to be able to clear them.
I'm just wondering if other players find these dungeons difficult to clear. If you cleared them, what's your gear score?