During the October event period, the Escaped Moon Bunny world boss spawns at the following times:

NA West: 02:30 AM - 05:30 AM UTC
NA East: 11:30 PM - 02:30 AM UTC
South America: 10:30 PM - 01:30 AM UTC
Europe: 5:30 PM - 8:30 PM UTC
Oceania: 08:30 AM – 11:30 AM UTC
Can't get into a CPAP clear. HELP!
Hefty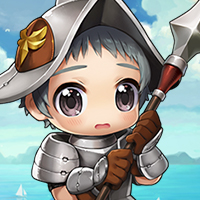 MapleStory 2 Rep: 410
Posts: 3
Member
I've been geared and "practiced" for two weeks.

ISSUES:
1. Not enough people running! There are less than a handful of groups running CPAP throughout the week probably because most people aren't geared enough.
2. People want cleared only! People running CPAP are only looking for people with legendary weapons that have already cleared CPAP despite me making it to the panic phase without any issues except team having low dps.
3. People running pugs aren't experienced enough. When I do get into one of these raids, 9/10 a knight or 7 let a bomb go off and don't know what they are doing.
4. People are in guilds. Some people run all their clears within their guild and don't pug.
Normally, I would just join a guild and be fine, but I'm in a close guild of inexperienced family members that aren't ready for CPAP yet. I want to clear CPAP so I can help carry them through other raids.

Anyways, I'm on NA East character name Ekim if you want to add me/run your own pugs/let me do a run with your guild.
Let me know if anybody has any suggestions. Thanks!
Ekim


BIG EDIT: PLEASE stop msging me if I want to buy a CPAP run. I have 10mil, and I'd rather earn the fight. Thanks!