I am so sick of peoples complaining
supermiky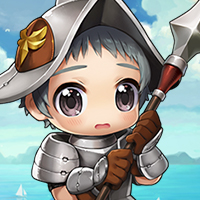 MapleStory 2 Rep: 1,945
Posts: 209
Maple Guide
How many times do I have to tell you guys...your instant gratification is what is driving the devs insane. THEY HAVE TO THOROUGH REVIEW IT SINCE IT CAN AFFECT THE BALANCE OF THE GAME. I DON'T REALLY CARE ABOUT YOUR COMPLAINTS, DO NOT TELL ME THINGS SUCH AS 'You realize you have to wait 5 weeks' OR 'This game is dead lol'

I really hate instant gratification and apathy. I KNOW SOMEONE WHO WORKS AS A DEVELOPER FOR A MMORPG. IF YOU'RE STILL PERSISTING ABOUT ASKING FOR FIXES, TRY GETTING YOURSELF ON THE SHOES OF THE DIRECTOR OF A GAMING COMPANY, AND TRY SAYING THE SAME THING YOURSELF

Here, I'll SLAP THIS POST FROM Jungsoo Lee

Hi everyone, I am Jungsoo Lee, general manager at Nexon America.

Reading everyone's response, I have decided to provide an official response on the Reddit.

Want to say that "we do have more details for the items listed on the blog" but because it is not final, we are not sharing more details yet.

Based on all the great thoughts and solutions we have seen on the Reddit, we worked(and working) with the development studio (by the way, they are very eager to make the changes reading the feedback and thoughts from the community) to list up and discuss how we can further improve the game. We were even hesitant to release overall timeline and the list of items since this could create speculation but we ultimately agreed that we should share the general timeline and the areas we will try to improve for the better gaming experience.

The reason why we are not making any quick fixes or sharing details of changes is all of the improvements we are intending to make are connected to each other. We are touching everything related to the progression with certain progression speed and goals in mind, and if we change one design or balance, that impacts another system. We are getting closer to release more details, and aiming first or second week of Feb, and unfortunately, we cannot move faster than this. We do not want to release a draft which can be changed significantly because it can create more confusion and disappointment.

These changes won't be small, and it will be clearly addressing the RNG concern, improve the in-game economy, change the game playing pattern. We are very eager to share more details and deploy fixes for the community, but game development requires a thorough review of the entire system, system design, simulation, programming, internal testing, make changes to the system/adjust balance.. and repeat this until we have the final outcome. A review of the system and system design takes a long time, and we are currently working every day to get this finalized.

First few items which will be addressed late Feb is the first thing we are trying to finalize.


My message might not change anything, but we do care and entier team here working hard to share more exciting news as early as possible.

Sorry, we cannot move as fast as the community has hoped, but wanted to say thank you for the great feedback and the support.. and hope we can share more details and exciting news soon.

I will try to be active on Reddit going forward, and hope to discuss more with the community.

Yet I see you peoples complaining. Do you want this game to be automatically easy? Do you not realize????

I don't care if this game goes p2w or something like that, I will still play this game.

SEEING A LOT OF MIDDLE FINGERS ON REDDIT TOO...

AAAAaaaah, I'm ranting here because of peoples complaining. While this game is right now in a bad state you're just begging...