Could Nexon at least address the problems
Alphanda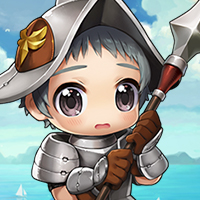 MapleStory 2 Rep: 360
Posts: 5
Member
Before anything I would like to state for the record that I hate this name but not enough to make a whole new account.
So, Maplestory 2, a fairly good start to the sequel of a very popular game, amazing graphics, great story line, lots of fun stuff to do. I only started playing this game to be better than my cousin (he was like a level 22 wiz so it wasn't exactly hard), but even after I hit level 23 I was having fun so I kept going. Now I'm level 60, prestige level 87 with legendary weapons and more friends in game than in real life; but most notably, I'm also on the verge of just quitting.
I have similar complaints as the rest of the community, fair fight in hard dungeons and Sky Fortress Rumble (World bosses aren't at an ideal spot either but it's not as big for me), RNG based progression, lack of content for non-end game players. But deeper than that, my problem is that it seems like Nexon developers
either aren't listening or just don't care.
Every
single "State Of The Game" blog I read is focused on botters and random stuff about UGCs and quality of life stuff for home design. Maybe once or twice I've seen the good old 'We hear your complaints and we're working on it but can't tell you anything yet', but that's a load of bull come on, it's like my doctor saying "Yeah I see that you've been shot and need treatment but I need to work on it give me some time". Your game is dying now and fast; don't worry about botters or losing a couple of the whales, worry about the 90%+ that you already lost and the 90% of the remainder that you're about to lose.
If we could have at least have a nuanced discussion about the big problems in this game between all spectrum of players (casual to extreme hard core)
AND
someone from Nexon who can actually do something, then I can at least have some hope that this game can at least keep the remainder of it's player base. I'm not asking for an overhaul, I'm not demanding that Jung Soo Lee listen to our every command, I just want Nexon to join the conversation.
Even if it means taking severe criticism that's only 1% constructive, even if it means you have to talk to 12 year olds asking "WOAW DO U EVEN PLAY UR OWN GAME GITGUD LIKE FORTNITE", hell even if you guys aren't planning to change anything, at least be open with us, because right now our words are falling on deaf ears.
Edit:
The producer blog posted on 1/17/19. THIS is exactly what I was talking about. Just saying "We hear you and we're working on it but can't tell you anything sorry
" is meaningless, but now they've come out with a timeline and schedule for improving the game based on their experience as well as ours. This is exactly what I wanted to see. I hope they can look past the shallow 12 year olds who want everything given to them and hard-asses with some weird "gitgud and stop bitching or quit" agenda and work with the small percentage of the reasonable people to make this game work. Actions speak louder than words, and although this whole thing doesn't start for another month, just giving us a timeline and game plan is possibly the best thing Nexon has done so far.