During the October event period, the Escaped Moon Bunny world boss spawns at the following times:

NA West: 02:30 AM - 05:30 AM UTC
NA East: 11:30 PM - 02:30 AM UTC
South America: 10:30 PM - 01:30 AM UTC
Europe: 5:30 PM - 8:30 PM UTC
Oceania: 08:30 AM – 11:30 AM UTC
When your players leave you for Tree of Savior
Calindel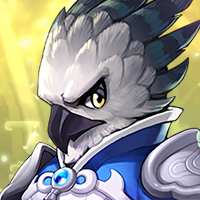 MapleStory 2 Rep: 1,510
Posts: 65
Member
Its such a meme, everyday i see more and more maplers coming to Tree of Savior.

The "re: build" mega-update is in absolute flames, the servers are like a power point slide show, they gutted 3/4th of the classes, and still people would rather go take their chances there then continue with this RNG nonsense.

Last one I saw was Owntrolf, its just funny. The fact that people jump ship for a 3 yr old game with an average player base of 1k should tell you all you need to know about the actual state of this game.