AMagicLie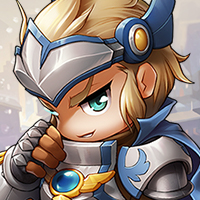 MapleStory 2 Rep: 510
Posts: 10
Member
I've been wanting make this post for a while now, but I held off since I'm afraid of the backlash I'll receive from the community or the indifference.

I've been reading posts on both the official forums and Reddit, and there 3 popular suggestions that I disagree with, and also reminds me of how selfish the community is:

• Remove Fair Fight
• Fix RNG
• Too much Dailies

I understand why people want to remove fair fight. It wastes time, and creates an incentive to only invite people with a certain gear score or higher. This results in newer players having much more difficulty progressing in the game, since parties aren't willing to accept players with a low gear score. This in turn discourages new players, leading to a decline in population. Without fair fight, stronger characters can simply carry lower gear players through the important dungeons in order to help gear them up, as well as speed up dailies. I know it isn't exactly fair to compare Global Maplestory 1 to Global Maplestory 2, but in Global Maplestory 1 there is no fair fight system so you can clearly see the effects of not having a fair fight system. In Global Maplestory 1, you can find players willing to carry you through important end-game gear dungeons (the most well-known being Chaos Root Abyss), which helps promote social interaction.

I believe that removing the fair fight system won't do anything to help the population of Global Maplestory 2. Focusing on Global Maplestory 1, since there is no fair fight system, no one ever bothers to start a party with another player, and parties are where the majority of social interactions occur. Nexon knows this and had events that would promote social activity, which have failed. The only times players actually make a party is when:

- Players are forced to have a minimum amount of players in their party, in order to enter the dungeon
- Players aren't strong enough defeat a boss on their own
- During the early stages of the game

Otherwise, the majority of players end up soloing for the majority of the game.

There is a case where players do party with another random players for the sake of grinding levels, but players are only willing to party with a player that is playing a certain class (specifically the class Kanna, which is able to increase the spawn rate of enemies). This case does not apply to Global Maplestory 2, as there is no classes that provide any kind of leveling benefit when partied with.

As a consequence of Global Maplestory 1 not having a fair fight system, the game ends up feeling more like a single-player game, as there is almost no social interaction.
If Global Maplestory 2 were to remove the fair fight system, the result would likely be similar to Global Maplestory 1, where most players will end up soloing most of the game themselves, unless they are forced to have a certain number of members in their party to enter, or they happen to meet another players in early game that happen to also be doing the same quest as them.

Simply making the bosses stronger after removing fair fight to encourage players to party with one another, would result in stronger players discriminating weaker players once again, as they would only be willing to party with other stronger players for certain bosses, which defeats the one of the benefits of removing the fair fight system. Making the bosses stronger in Global Maplestory 2 will likely be met with criticism as well, as this solution would divide the stronger characters and the newer players even further, since it will make it even more difficult for newer players to gear of for end-game, discouraging newer players. Some will point to the earlier solution where stronger characters can simply just carry the newer players for the bosses, but with the costs of enchanting, it's very likely that carries will be sold as well. Selling dungeons carries are already evident in the game as of right now. In addition, many players will likely not be willing to carry new players as often, since most players are preparing for end-game by doing their dailies as college students and/or have jobs. Even though it is possible to carry players in Global Maplestory 2 in its current condition right now, I often don't see stronger players outright willing to carry random newer players, which would imply that there will be no difference for the divide between stronger and newer players, if fair fight was removed (though I might be wrong about this point since I've only met 3 players out of the many other stronger players who were willing to carry newer players). The only real benefit I see for removing fair fight would be to reduce the amount of the time needed to finish daily dungeons, under the assumption that the bosses are not strengthened.

On the topic of reducing time, there were also posts that pointed out the issues with the enchant RNG and the amount of dailies that a player has to complete. While I do agree that the RNG is ridiculous on some occasions, and there is a large amount of dailies that are given to a player, everyone forgets the Global Maplestory 2 is a free game.
From what should be obvious, Nexon doesn't earn any money from players who decide the play one of their games without paying a single cent. Still, Nexon has to do something about paying their employees, maintaining their servers, etc. This is why Nexon needs to be greedy, they need to do everything they can to persuade players to pay money, as the players who play their games for free are greedy themselves. It takes time and money to develop a game as large MMORPG like Maplestory 2, which why I get frustrated at people bashing Nexon and complaining about the game's flaws and any pay-to-win aspects. What do you expect? It's free, those that don't spend a dime shouldn't complain. For few players that are willing to pay money, of course it's more reasonable to be frustrated at the game's flaws, you did pay money to get a better experience, but it's similar to paying for the most expensive room in a low-end motel. I can understand the frustration as well that comes with pay-to-win features. I could've spent months preparing a character for end game, when someone willing to drop a large sum of money can do so in a matter of weeks. It feels like all that effort I put into that character was wasted. The only way I can feel better about it is believing that the person who payed has "no skill" and I actually spent time learning about my character, or I didn't waste money on something that isn't meaningful. These things are expected though, when someone decides to the play a MMORPG entirely for free. In a sense, the "whales" that are looked down upon are actually paying for other players to play a game that should not be free.

I'd imagine things to be quite different if Maplestory 2 was a pay-to-play game, but with the mistakes that Nexon has made in the past towards their community, making Maplestory 2 a pay-to-play game would very likely be the target of negativity, and I doubt that many players would be willing to pay money to play that game given Nexon's reputation. That's why Nexon doesn't have a choice but to use any method to entice players to pay. This is why Nexon probably sets RNG to be low for certain features and provide numerous dailies, Nexon needs to you stay so that they can show you all the new things that they will be releasing that might pique your interest to open your wallet/purse. If everyone could get to easily max out their gear of end-game quickly, then players will lose interest in the game quickly, and Nexon obviously can't market to players who don't want to play the game. When you finish a game, you usually don't end up playing that game for the rest of your life because you're bored since there's nothing left to do in the game. This is why Nexon wants to increase your playtime by making it difficult to reach endgame and are always adding new content. I'm fine with the RNG and number of dailies that are available (as long as it's reasonable…).

There's also seems to be this idea of getting to endgame as soon as possible. Everyone isn't forced to complete every single daily, unless they have a goal of reaching endgame as soon as possible. Even more so if someone as student, and/or someone that has a job, is complaining about not having enough time to complete all the dailies. Priorities need to be fixed if they believe that they should have enough time complete all the dailies while finishing their studies and/or working at their job, compared to someone who can play full-time. Someone who can play full-time obviously can progress farther into any game, compared to students who have to take some of that possible play time out to progress towards their degree, or people using that possible play time to earning income to help independently support their life, the comparison isn't fair.

Nexon has made several mistakes in the past that have negatively affected my opinion of them, especially in Global Maplestory 1 *cough* 2017 Kanna bans *cough* Arcana Weapons Bans *cough* Lack of Maplestory 1 customer support *cough* Control over Reddit posts in the past *cough* but the community itself acts pretty negatively as well. Despite them being Nexon, I feel bad for Nexon always in a losing situation against the community, no matter what Nexon tries to do. Outside of the really rare occasions where Nexon manages to satisfy the community, anything Nexon does is met with criticism.

The whole point of this post was to get these feelings and thoughts off my chest, so to anyone that has read this post, thank you for listening to me rant!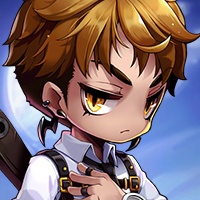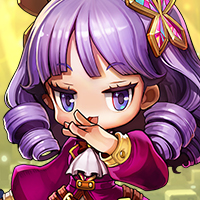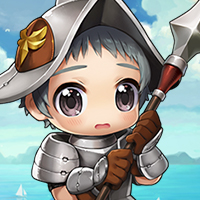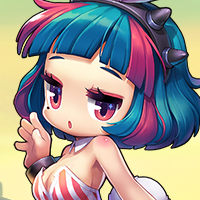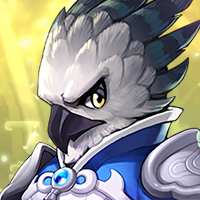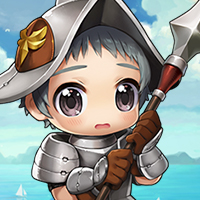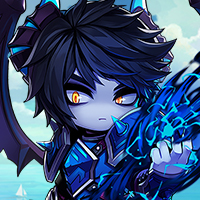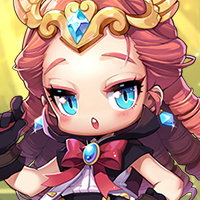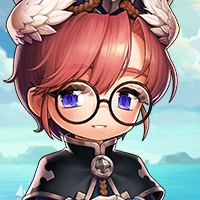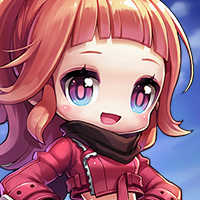 and 1 other.