February! The month of Change.
Defraglife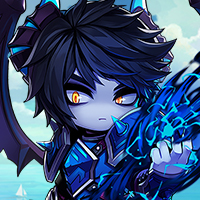 MapleStory 2 Rep: 2,605
Posts: 337
Member
Please for the love of god release more actual content and striker. I think we got enough dungeons for now but the game is lacking in content. So many maps to make useful that are just there and useless. Also I can sense a level cap raise being needed soon and it only makes sense to have all classes released before that happens. GMS2 is the only version that doesn't have striker and us striker mains are still patiently waiting (doing dailies and getting bored). Also, be in control of your game Don't let the bots dictate the game and what's allowed.