Shadepoopie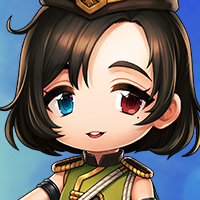 MapleStory 2 Rep: 660
Posts: 3
Member
I'm officially done with this game.
Just another week of reset and I'm still stuck on my +11 legendary enchantment. Wasting my time by grinding the recources and running all the dungeons to their limits every week to just see that I fail to progress. I've failed 8 times in a row so far on trying to get +12 with 27% each time. Failing ALL gemstone upgrades lately and being stuck in this RNG hell for almost 1 month not having progressed at all.

I've been playing this game since the headstart launch and have been a dedicated semi-hardcore player playing everyday. But seeing people going ahead of me despite our big diffrences of playtime and them wielding their +14 legendaries has brought unmotivation to me. The biggest regret I had was that I didnt quitted this game long ago when all my friends did. Instead I blindly gave hope to Nexon that they will change the way of progression soon and make it right.
I convinced myself to last a little longer till they publish the blog about progression, but they just keep delaying it all the time and I'm at my limit already. But despite their "new" upcoming progression fix, I still belive they wont change the RNG much. This is their core game, this is what I signed up for, and that's what I regret.

MapleStory 2 was my first Nexon game and it probably will be the last one as well. Despite all the negative emotion I had towards this game, I've met a lot of great friends, but sadly at this point I'm the last of us that lasted this long.

The game was too time consuming with little to reward.