supermiky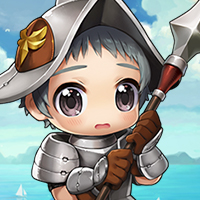 MapleStory 2 Rep: 1,945
Posts: 209
Maple Guide
Full title: MS2's biggest flaw: a selfish community that's been nearly forced on the playerbase.
This was posted on Reddit and it's not mine, but it's a flaw to acknowledge.
This is going to be a rant post and just to get all of it out of the way -

I am getting DD belts. I have a capped epic pet, I have pretty okay gems, and I've made a lot of meso in this game through pure luck. I've never cheated or exploited but I have sold runs. I'm what you would describe as someone who is on the better side of the massive RNG in the game and yet I'm still struggling against it all every week.


If I had to pin down one major issue that's killing the game at the moment, it's the fact that you are stuck in a neverending loop of important thing you need to do no matter how strong or progressed your character is. This loop itself creates a lot of negative feelings about RNG, falling behind, etc. for those who are unlucky, but the bigger issue is that experienced players are left with no time to actually go back and help newer ones, or old ones that are struggling with getting a group for something. New players are absolutely fucked when it comes to starting out, not only because of the massive requirements to reach and do chaos raids but because there's nobody to do them with and nobody who wants to help.


Run selling is practically forced on those who are able to do it because there is no other assured way of making money, even "good" hourly methods like the old world boss farming are trash when held up against the insane weekly meso costs that 99% of the playerbase can't even hope to keep up with. Sellers would feel less pressured to sell runs if there was any other way to make mesos.


The way the game is set up at the moment requires people to be selfish and only care about their own progression, because none of the new content obsoletes the old content (which might be an issue that some people take in MMOs, but I don't - especially after playing this one). Each new update and new content only pours more responsibilities into our already overflowing bowl of daily chores and weeklies because each of them has a unique, and useful reward that you'd be stupid not to go for.

Even ignoring the rep requirements from Sky Fortress for something like Infernog, you'd still feel immense pressure to do sky fortress every day because it's the only source of legendary rerollers. Someone with a +15 legendary weapon will still have to go back and do hard mode dungeons for stars, because they need lapentiers for chaos raids. We still have to do lifeskills every day to craft limited consumables to help with those raids, too.


I used to spend all day pugging CDev, or CMoc as a barrel priest as soon as my dungeons were done, I was good at that job and I was more than happy to help people get their first clears. I have too much I feel like I need to get done now, to the point that I will do a few runs for my guildies each week but I end up entirely burnt out and unable to keep up with my own character let alone others'.

There is zero incentive to help others in this game and there absolutely should be, yet there doesn't have to be, the issue lies within the fact that it's a neverending meso + time sink. I feel like I can't even afford to give up a free B4 to friends or guild members that might need it because the moment I analyze that key I immediately know something I need that 18 million meso for (usually onyx lol)

EDIT - Oh and I completely forgot one other major issue - you need to bring your best when it comes to helping groups that are full of mostly inexperienced people who haven't cleared yet, meaning lapentiers (limited resource) tonics and guild buffs (big meso cost). One night of helping my guild do cpap cost me around 3mil meso total.


My guild on MS2 has people that run far beyond their own caps, some go as far as to pet farm for eachother and some run dungeons beyond their weekly caps. It's extremely admirable and something I can't hope to do with how much it feels like this game already vaccuums up my time. The guild and the friends I've made are the only real things keeping me in the game.


I still enjoy playing the game, when I'm actually playing it. Dark Descent is a lot of fun and so are chaos raids, but I feel less inclined to help each week and more and more guilty as I watch people and friends around me falling behind. It feels both terrible and exhausting to see so many people being so miserable and upset when they're struggling with one of the billions of flaws in the game and I can't blame them.


If you can find the time to, and do genuinely want to see the game stay alive to see any potential updates that could the game, please at least try to wait up for the people who want to catch up and give them a hand. Be helpful and don't be toxic to eachother in a community that's already dying, with my personal exception being scammers and cheaters who are only serving to kill the game even faster.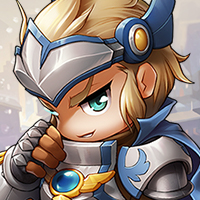 Do you think the user is right?

21 votes

Yes, he's unfortunately right.

&nbsp

86%

(18 votes)

No, that's not true!

&nbsp

14%

(3 votes)