Calindel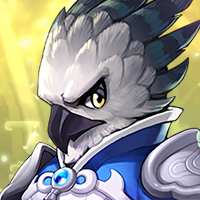 MapleStory 2 Rep: 1,510
Posts: 65
Member
Hello all, I quit the game about a month ago and was just wondering how things are going.

I worked towards an approximate gear score of 7k and got to the point where I could literally no longer progress due to rng. I had 5 straight weeks of all gemstone upgrade fails, wasted 100s of millions on b4 runs and fragments for literally no gain. I had still not rolled boss damage or frankly any offensive roll on any legendary armor from the chaos raids, and still had achieved only 1 3 socket.

This is the 1st time I have even glanced at the forums since leaving, I felt it redundant to waste people's time with another "i quit" post, general chat could basically be renamed "fk this game, im out" section. I just wanted to know if anything had changed or was in the works to improve the 100% rng based progression that drove me and the majority of others away.