sepharic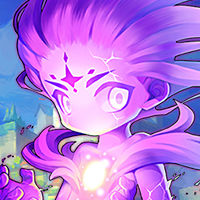 MapleStory 2 Rep: 600
Posts: 3
Member
edit: holy hell LOOL my imgs are huge oops sry
UHHH hey there thanks for checking out my trash dump ;_; csnjcksdncjaksdncsdjkcsnd
i'm an artist who goes by the handle sepharic! you can find me on a lot of social media but i'm mostly active on instagram.
instagram
|
twitter
|
deviantart
|
website
i plan to open commissions here if i get super into the game! i'm pretty new to maple story overall, missing the hype and all that.
if you have any questions about my commissions, check out my website or pm me through discord! sepharic#1923
anyways, here's my trash bin. i'm an art slave at this point (wwww) but have some of my favorite, recent work.
WARNING: super big imgs so i'll put it in a spoiler
thanks boos o/