Iink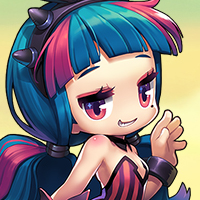 MapleStory 2 Rep: 1,125
Posts: 38
Member
A month ago there seemed to be way more people. It's exponentially shrinking.
Steam players
October 2018: 20,000 players
November 2018: 11,000 players
Last 30 Days: 5000 players
https://steamcharts.com/app/560380
Maybe it's time to cut the channels down from 50 to 15. A lonely game feels dead and empty
Also I don't know why the developers thought it would be a good idea to make 50 channels when they decided to separate NA East and NA West, they should have halved the channel count.