During the October event period, the Escaped Moon Bunny world boss spawns at the following times:

NA West: 02:30 AM - 05:30 AM UTC
NA East: 11:30 PM - 02:30 AM UTC
South America: 10:30 PM - 01:30 AM UTC
Europe: 5:30 PM - 8:30 PM UTC
Oceania: 08:30 AM – 11:30 AM UTC
"State of the Game" Team Blog?
Cryotron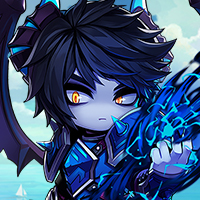 MapleStory 2 Rep: 1,935
Posts: 136
Member
Am I the only one who's actually concerned that they haven't posted the state of the game yet? I know it's December and everyone is enjoying their holidays and taking a break from work but at least JungSoo and the other developers should be saying something to keep us updated with the game. They didn't post the 9th week of the "State of the Game" discussion.

Maybe they're collecting statistics ever since the update? What do you guys think? Am I the only one who's concerned the fact that the Devs have been silent for this week? I thought JungSoo would keep us updated with "State of the Game" Team Blogs weekly but this doesn't seem like a case.

EDIT: It seems like they're working on some issues with the game such as Kay's Prize Wheel missing.