Maybe It's Time To Start Over?
chaoll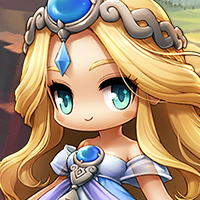 MapleStory 2 Rep: 400
Posts: 3
Member
Hi friends,
I'm new to the forum and wanted some feedback. I have a lvl 60 zerk, around 140 hours playtime, 620 trophies, and life skills between levels 11-13. I know these aren't necessarily impressive amounts but for me it's a decent investment!
I'm considering re-rolling my class but am deterred by the sheer amount of exploration goals, stars, trophies, dyes, etc I would need to re-"unlock."
To those who re-rolled what was your motivation? Did you find it worth it? What did you do differently this time around?
Thank you for your time and feedback
TL;DR: bored with zerk want to reroll.