NXACuddles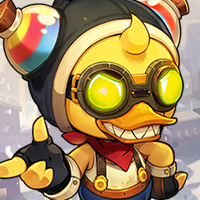 MapleStory 2 Rep: 69,405
Posts: 517
Administrator
As it gets chillier in Maple World, Maplers turn to clothing that keeps them warmer! Create winter wear or holiday-themed clothing using UGC for some special holiday prizes!
SUBMISSION DATES
Contest ends on December 23rd
HOW TO ENTER
1. Jump in-game and start designing your outfit in the UGC System!
2. Submit a maximum of 3 screenshots of your character wearing your best design in this thread along with the following:
- In-Character Character Name
- Server Name
- A short description of your outfit and the items you are wearing
Here are some pro tips on how you can take nice screenshots:
First, you need to set your hotkey to remove the game's UI. Go to Options > Controls > then set your key for Hide UI.
Now you can turn off the UI so your screenshot can be super clean!
OTHER STUFF TO CONSIDER
- At least one piece on your character must be a UGC item
- Do not include any content that would be considered inappropriate or contains sexually explicit materials
- Follow our UGC policy here >>
http://forums.maplestory2.nexon.net/discussion/35084
- Your screenshot MUST be from the Nexon America MapleStory 2 client (submissions from other servers will not be accepted)
JUDGING CRITERIA
- Creativity and Uniqueness – 50%
- Artistic Merit – 50%
PRIZES
15 winners will receive the following prizes:
- Reindeer Balloon Air Mount
- Poinsettia Santa Hat
- MapleStory 2 OST - Happy Winter sheet music
Read official rules here >>
http://forums.maplestory2.nexon.net/discussion/44308
This discussion has been closed.