Once again your changes help botters.
iinferno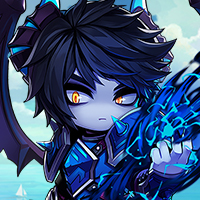 MapleStory 2 Rep: 1,245
Posts: 49
Member
With alt onyx being cut by half and rewards from chests character bound despite claiming for weeks that it'd be "account bound", this item now has obviously gone up in price helping botters make even more money since you still see the usual 100k stacks in the market with the only difference that they cost now around 50% more.

This just forces me to either buy what's probably botted onyx since i can no longer send the same amount from my other classes to my main or just wait for the next week to gather enough to enchant, but it doesn't end there....

After adding sky fortress, these faction quests that requiere you to farm items like cherries, mushrooms, potions solvents etc... from monsters screw the economy even further since there are now bots farming these materials to sell at the black market so if there was any possibility for players to have a new source of money its now completely gone and taken over by bots as usual with no consequences whatsoever.

Nothing has been fixed at all, you still get queued with bots at blueshade cave, tronix or w/e... party finder is spammed by meso sellers advertising their sites, bots farming in overworld maps and now selling onyx at a higher price along with these new faction quest items.

Who the hell comes up with these changes seriously? How do you expect to keep people playing when the few sources of making mesos get instantly taken over by these trash sites that force you to pay real money for mesos that you could have made for FREE.

How does this game not have any captcha or verification methods already to stop this blatant cheating on everyone's faces?

This is just getting ret4rd3d at this point, if your intentions are to cripple people's way to make mesos then keep it up you are doing a great job and botters are surely celebrating every update that blocks players from progressing.

Not going to quit yet since i still enjoy some aspects from the game but i can't really blame anyone who does.