Talnova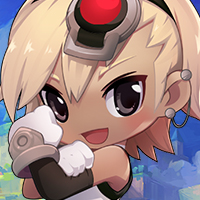 MapleStory 2 Rep: 2,065
Posts: 120
Member
Edit: I changed the title to make it a bit clear this isn't about daily missions
I will break this up to make it easier to read for people who just want the basics, just read the intro.

Intro
I have talked about this in other threads, but I am starting to get stressed out, everyone I know who has loved and adored MS2 is quitting. So even if I feel like I am getting annoying, I am gonna keep trying to discuss this point because I love MS2 and don't want it to go the way of games like Wildstar. The team is trying to fix things by making common complaints easier with things like Toad Stones, but I really don't think this will improve the issue at all. I think the issues with RNG are a symptom, not the cause.

I think the real cause of burnout is that daily limits makes the first 2-3 hours of MS2 feel like a chore. People feel like they must log on every day, and they must spend 2-3 hours doing dailies. And that those dailies we spend most of our time doing are not exciting, fun or rewarding. This means that most people feel bored when they log on, but they can't take a break because they have to log on, otherwise they will fall behind. Eventually they become burnt out from continuously logging on to do things they aren't even enjoying anymore, and eventually they just quit the game.

To fix MS2 they need to reduce the amount of chores we have to do when we log in and start playing the game, and to try to make those chores more fun and exciting. At most we should have an hour of "work" before we start choosing what we want to do, and personally I think it should even be less than that.

What are the dailies?
- 10-15 dungeons a day for at least 3 days a week.
- Gathering life skills
- World quests and daily missions

Ideas on how to achieve this

This is the area I would love opinions on. These are just my ideas, but I am sure there are better ways to do this.

1. Make a lot of the current daily content take less time, or not be a daily.
- For dungeons: Remove the dungeon limit and add daily and weekly first/best dungeon reward. Remove the bot-able drops, like bind on equip gear and pets, from the loot table and put them in the daily/weekly reward chest along with a lot of upgrade materials (roughly equivalent to 10 dungeons worth). Reduce the amount of upgrade materials from dismantling dungeon drops, and make those upgrade materials untradeable to balance the extra resources in the daily/weekly chest. The main incentives for dungeon runs should be the gear itself and rare drops (eg. cosmetics) with little if any meso making potential after the first run of the day.
The goal of this is to make people feel like they only "need" to do 1 dungeon a day, but still allow other people to run as many as they want. It is to take the minimum dungeons per week pressure off people, so they can do less things that feel like a chore and just enjoy the game more. They will still have incentive to log in daily (daily cache), but if they miss it, the majority of the reward would be in the weekly chest.
Also the with the dungeons off the limit, the RNG on gear stats would feel less painful because people with bad luck could run as many dungeons as they want. Even better would be adding catch-up methods to the weekly chest to help people with bad luck catch up by having things like a socket scroll (1 required for 1 socket, 2 for 2 sockets, 3 for 3 sockets).
I don't think the ultra-hardcore, 100 dungeon a day personality types would gain too much, they would probably end up with perfect max stat gear quicker than other people, but as long as the rewards like onyx crystals are reduced (moved from drops into the daily chest) I don't think they would be significantly ahead of the curve.
- For life skills: Let gathering build up over time so we can do gathering quickly if we do it every day or every 3-4 days at the current speed. This would make logging in daily have an incentive but not be required.
- World quests and daily missions are OK as they are.

2. Make the dailies more fun and rewarding.
- For dungeons: currently dungeons do not feel rewarding.
Gear drops do not feel rewarding unless they get perfect or near perfect stats. Make stats transferable between identical items so that all gear upgrades are rewarding not just perfect stat gear (this is actually the change which would have the biggest effect on the "fun" of the game right now in my opinion) Currently you are only happy when you get correct/perfect stat gear, because it so much work to upgrade/add slots. It means that dungeons do not feel rewarding because the drops you get are almost never going to be an upgrade. And once you get perfect stat gear, now you are just grinding crafting mats to upgrade/slot your existing gear. The current system basically has removed any feeling of joy that comes from getting better gear at the end of a dungeon because you don't. Allowing us to trade stats between gear would fix that in an instant.
It is pretty rare for you to get to the end of the dungeon and feel any excitement for your drops. The exception probably being if you get wings. Adding the daily chest would make the first dungeon more fun. But it would also help to add more rewarding (soulbound) drops to the dungeon loot table to incentivize multiple runs and make them feel fun, eg. the equivalent of Diablo 3 primal gear. ie. guaranteed max stat gear. or eg.2 Cosmetic drops. When you get a special drop in the dungeon play a sound and make it stand out with a gold border to increase the excitement/feeling of reward. Special drops should not feel necessary to progress, just like an exciting reward when you get one. You should probable get one every 10-20 runs on average (5-10% chance) for them to have any effect, since if the drop rate is too low, it will feel like they aren't even there, however there could be ultra rare drops (0.01 - 0.1) that give people a goal to hunt and make them want to keep doing dungeons, like epic mounts (fox mount kthx) or rewards otherwise only obtainable from events (leek head, rolling mount etc.))
- For life skills: add rare crafting material drops to gathering, play a sound and make it stand out somehow, so we have something exciting to hope for. Have those crafting materials be used to craft something REALLLLY cool.

3. add better rewards to other parts of the game so that dungeons are not the only thing people feel compelled to do.

Other suggestions to improve the game

1. Lower the 3rd slot chance for an accessory significantly and remove the need to use an equivalent slot accessory to upgrade. There is a degree of pain that comes from having to make one 2 slot accessory, then make a second 2 slot accessory and losing all your progress. It is pretty painful because you are back at 0, despite a lot of hard work. Overall, I think they should keep the amount of effort required to upgrade your accessory about the same, but the reduce the pain of failure significantly.

To put this in perspective: say you buy a lotto ticket to win a million dollars for $2, you know you probably won't win but when you lose you don't feel that much pain because you only lost $2. Now imagine a lotto ticket where you could still win the same amount, your odds are increased to around 30% but the ticket cost is now $300k. Yes your odds of winning are pretty good, but the pain if you don't win is also increased exponentially. You have a chance to win $1mil, but if you lose you lose $300k and are set back significantly in your life, also your happiness when your win is actually reduced compared to if you bought a $2 ticket and won because of the amount of stress that was involved in the draw.

This issue /is/ fixed by the toad stones (because they will remove the pain of losing a 2 slot accessory), but I don't think it needs to be. I think the problem is not the difficulty, but the amount of pain suffered when an item fails to upgrade. I don't think the really hard stuff like 3 slot accessories is necessary to progress. I feel like if your character is not in perfect gear but you can complete all the content easily, then it is ok. If you consider almost any other mmo, it is rare for your character to be "perfect". I do think it falls under the same category of not being able to upgrade (add slots) until you get perfect stats, therefore anything other than perfect stats is not rewarding, so in that sense, the same "let us trade stats between gear" solution would fix that issue as well as other gear related issues.

2. Make it more clear that pet xp is transferable between pets, so that people don't feel like they need an epic pet before they can start upgrading. I think this would help a lot of people who are currently miserable about not getting an epic pet, without even needing to change anything about the game.

Quality of life suggestions :P

1. Timer icon on items that will expire, white click = >1 week, yellow clock = 1day - 1 week, red clock = <1 day.
2. Timestamps in chat
3. Sell junk option, to sell stuff like fishing drops are do nothing.
4. Allow an option to remove "error" voice lines, like when my character is farming and I keep hearing her go "yes!" "uggghh no". I like my characters voice, but the error lines are irritating and repetitive.
5. In trap master, when the "pattern" is not really a pattern but an image instead, flash the tiles red just before they disappear.
6. Make cosmetic pets possible to equip like other cosmetic items, even if the pet can no longer attack, let it look like a cosmetic pet but have combat stats. Or give us a cash shop item that lets us turn a cosmetic pet into a badge that changes the appearance of currently equipped pet.
7. Make it possible to equip mounts as a cosmetic, to keep the speed of a fast mount with the look of a slow mount (or any mount we want).Or give us a cash shop item that lets us turn a mount into a badge that changes the appearance of currently equipped mount.
8. Open chest loot in a window instead of just adding it to your bags, add sounds and pretty colours to let us know when we got lucky.
9. Make cosmetic pets account tradeable
10. Make emotes account wide (trust me when I say I will spend more on cash shop emotes if they are account wide than if they are not)
11. Add some kind of social event that forces people into the same room, so we can hang out and meet people. For example a gambling merchant who's item drops change every 10 minutes, so we all camp around the gambling merchant and chat while we wait for drops we want. Or pretty much any other event that makes us want to chill out in an area while we wait for something to happen, and we can chat while we wait. Queenstown music does do this, but it is not everyone's cup of tea. And sometimes no-one is playing music. Another example would be an anime room where we could sit, chat and watch anime in game (along with a couple of ads).

Summary
I love Maplestory 2, I really want it to thrive, I am sad seeing so many people leave which is why I am making posts like this. I think this is an amazing game, and has so much potential, but I really think the dailies are preventing people from enjoying the rest of the game. It is easy to say don't do them, but obviously people feel like they have to, especially in regards to dungeon progression. This is why people are becoming burnt out, there are too many things that take too much time that don't feel fun and rewarding, but that you feel like you have to do every single day.

I would love constructive input, suggestions, if you do agree, don't agree. Please don't hate on me just for trying to help make the game better though, I understand these are just my opinions and might be wrong.
How do you think they can make the game more fun?
Have you played games with more grind than this that didn't make you feel burnt out, what do you think makes this game different?
Are you still doing all the dailies? Do you enjoy them?