Add elf ears to the cash shop! (Reasons included)
Iink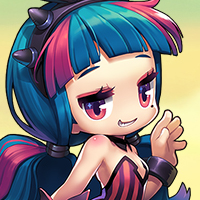 MapleStory 2 Rep: 1,125
Posts: 38
Member
MapleStory 1 had elf ears since 2006 or 2008.
Maplestory 1 eventually the option to turn into a Mercedes elf and vice versa. This feature was added in 2012, 2013, or 2014, I can't remember.
Maplestory 2 already has characters with elf ears, so rendering the graphics or making new assets shouldn't be too difficult.
Will Global Maplestory 2 get elf ears as an item in the near future? I think it should!
Should Nexon add Elf Ears as an appearance item to Global Maplestory 2

11 votes

Yes (In the cash shop)

&nbsp

64%

(7 votes)

Yes (As a quest item)

&nbsp

27%

(3 votes)

No

&nbsp

9%

(1 vote)