BuuuuuutwhY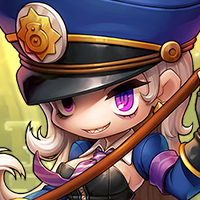 MapleStory 2 Rep: 920
Posts: 41
Member
Everything's so expensive. Epic pets are simply unattainable for 99% of legit players, exceptions being those that get lucky with crafting or catching their own epic. I sell dungeon/raid runs and can't keep up. New players without the gear to sell runs have no consistent meaningful income in this economy. Players new and old are getting frustrated and quitting.

So lets look at where the meso is being added to the economy. These are what I'd consider to be the main culprits:

1) Bots via leveling through the story line and running dungeons. Roughly 2-2.5mil for clicking on quests per character, 2mil from dungeons for doing 30 of them each week.
2) Players with multiple alts doing their dungeons and meso daily missions.

I hear that the sky fortress update adds more dailies for us to do and more opportunities to earn onyx. Onyx is great but if the dailies also reward mesos it's only going to exacerbate the issue.

I'd propose halving the mesos given throughout the questline and change the meso rewards from dungeons to give onyx instead. Edit: Or rather than change the meso dungeon rewards to onyx, limit the meso rewards to hard dungeons only, since bots have difficulty doing them. The onyx could even be tradeable, just so long as rewards given for these activities is no longer adding mesos into the economy. Meso daily missions are too complicated for bots to handle so I don't personally feel that this aspect needs to be changed but maybe Nexon and the community disagrees. Maybe the meso dailies should reward more to compensate for decrease in mesos given via other aspects of the game. It's about making botting unprofitable, not shitting on poor players.

What are your thoughts on the subject?