Ungodly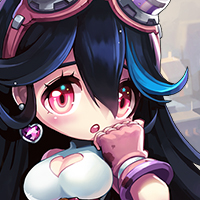 MapleStory 2 Rep: 600
Posts: 17
Member
Nine days ago i noticed that someone stole my design from the EU server and posted it on the NA East server. I reported the item in game and gave the - what i thought would be the sufficient - information.
A couple of days later the item is still up for sale, so i made a ticket on this site and this time i gave even more specific information with screenshots. The day after i get an email and the support asked for information - information that i've already had given in the ticket. So i gave the same information again + some more information and attached even more screenshots of my item just to make sure the information would be stupendously clear this time. I also reported that my design wasn't the only the person had stolen.
Now nine days later my design is still not removed. It's popular and selling decently too.
This is not about the merets for me. The two important things (in the realm of this game) for me is that i can make enough merets to make more designs and to have copyright and control over my designs. I would give my stuff away if i could. But the fact that some duckhead steal, take credit and make merets on my work is just demoralizing and sad. And the fact that Nexon doesn't seem to react to this fast enough or at all just makes it worse.
The main reason i'm writing this is that i seriously question what kind of bad system they must have for the Design Shop if they can't cross-check if someone's stealing a design and cross-check a reported item? Should it really be this complicated? After all, we're talking about people putting in many hours of work (well, some of us) to bring items to the game that people are spending real money on and that Nexon is making money off. They might not be able to totally prevent copyright theft, but the system around reporting and checking if an item is stolen should be solid and swift.
This whole thing has put a wet blanket over my will to design anything more and i suggest that everybody who design stuff keep an eye out for stolen design. Not that Nexon seems to do anything about it tho.
Ps. This is the UGC btw. Ds.
https://www.reddit.com/r/MapleStory2/comments/9w1reo/greatsword_ragnarök_europa/